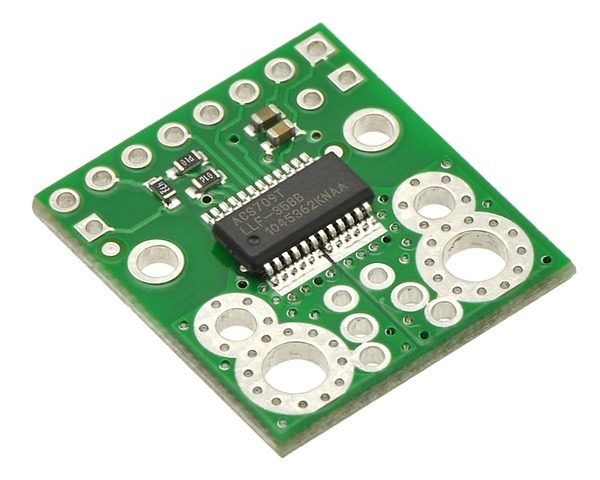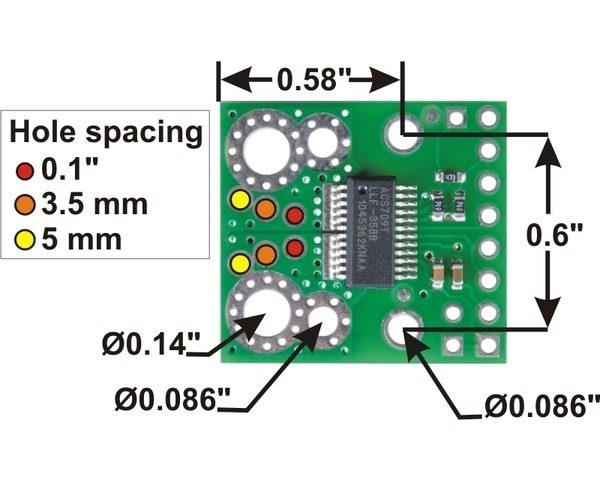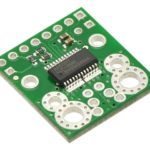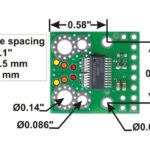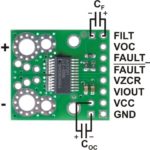 ACS709 Current Sensor Carrier -75A to 75A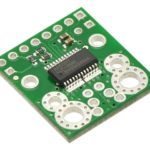 ACS709 Current Sensor Carrier -75A to 75A
8,37 €
8,37 €
Informami quando l'articolo è disponibile.
Description
Additional information
Description
This current sensor is a carrier board or breakout board for Allegro's ACS709LLFTR-35BB-T Hall effect-based linear current sensor with overcurrent fault output; we therefore recommend careful reading of the ACS709 datasheet (1MB pdf) before using this product. The sensor has an operating voltage of 3 V to 5.5 V and an output sensitivity of 18.5 mV/A when Vcc is 3.3 V (or 28 mV/A when Vcc is 5 V). The following list details some of the sensor's key features:
Optimized accuracy for bidirectional input current from -37.5 A to 37.5 A, with a linear sensing range from -75 A to 75 A (see warning note below for thermal limitations).
Conductive path internal resistance is typically 1.1 m?, and the PCB is made with 2-oz copper, so very little power is lost in the board.
Integrated shield greatly reduces capacitive coupling from current conductor to die and prevents offset drift in high-side applications.
Use of a Hall effect sensor means the IC is able to electrically isolate the current path from the sensor's electronics (up to 2.1 kV RMS), which allows the sensor to be inserted anywhere along the current path and to be used in applications that require electrical isolation.
120 kHz bandwidth that can optionally be decreased by adding a capacitor across the board pins marked ?FILT?.
High accuracy and reliability: typical total output error of 2% at room temperature with factory calibration, an extremely stable quiescent output voltage
Automotive-grade operating temperature range of -40°C to 150°C.
User-settable overcurrent threshold: FAULT pin output latches low when current exceeds the configured threshold for a duration that can be set through the addition of an external capacitor.
Additional information
| | |
| --- | --- |
| Weight | 0,05 kg |
| Dimensions | 5 × 1 × 3 cm |
| BRAND | Pololu |