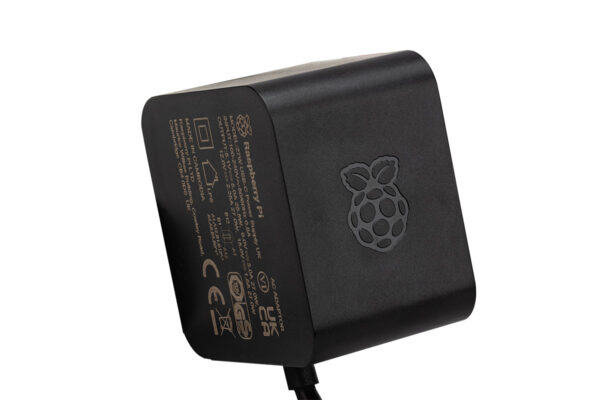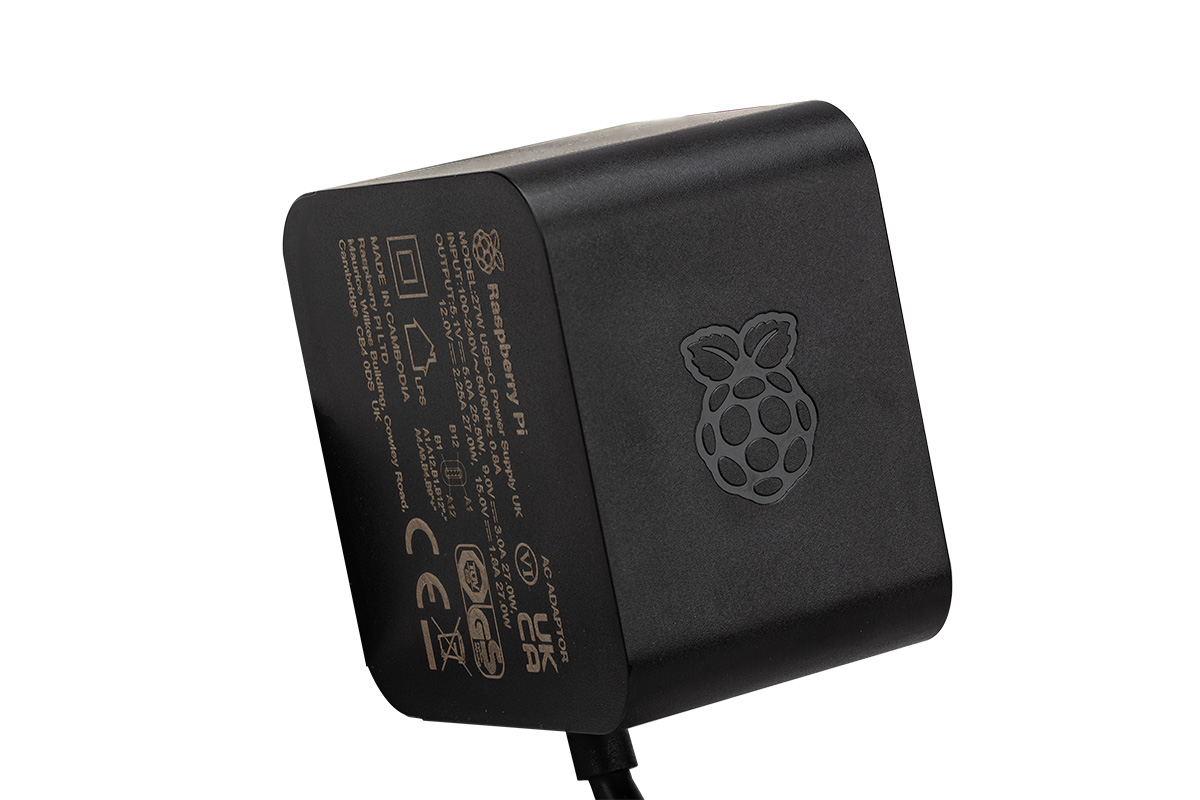 Raspberry Pi 5 Power Supply Black EU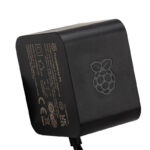 Raspberry Pi 5 Power Supply Black EU
13,90 €
13,90 €
Informami quando l'articolo è disponibile.
Description
Additional information
Description
Raspberry Pi 5 consumes significantly less power, and runs significantly cooler, than Raspberry Pi 4 when running an identical workload. However, the much higher performance ceiling means that for the most intensive workloads, and in particular for pathological "power virus" workloads, peak power consumption increases to around 12W, versus 8W for Raspberry Pi 4.
When using a standard 5V, 3A (15W) USB-C power adapter with Raspberry Pi 5, by default we must limit downstream USB current to 600mA to ensure that we have sufficient margin to support these workloads. This is lower than the 1.2A limit on Raspberry Pi 4, though generally still sufficient to drive mice, keyboards, and other low‑power peripherals.
For users who wish to drive high-power peripherals like hard drives and SSDs while retaining margin for peak workloads, we are offering a USB-C power adapter which supports a 5V, 5A (25W) operating mode. If the Raspberry Pi 5 firmware detects this supply, it increases the USB current limit to 1.6A, providing 5W of extra power for downstream USB devices and 5W of extra on-board power budget: a boon for those of you who want to experiment with overclocking your Raspberry Pi 5.
It should be noted that users have the option to override the current limit, specifying the higher value even when using a 3A adapter. In our testing, we have found that in this mode Raspberry Pi 5 functions perfectly well with typical configurations of higher-power USB devices, and all but the most pathological workloads.
Additional information
| | |
| --- | --- |
| BRAND | Raspberry Pi |
| MAINBOARD | Raspberry Pi 4, Raspberry Pi 400, Raspberry Pi 5 |