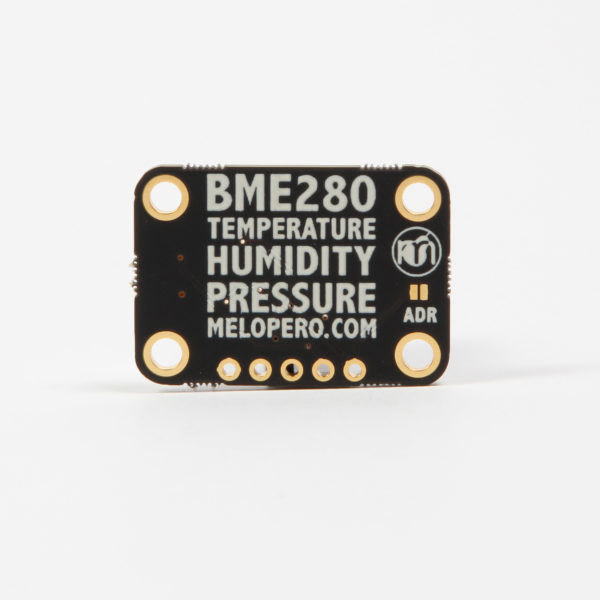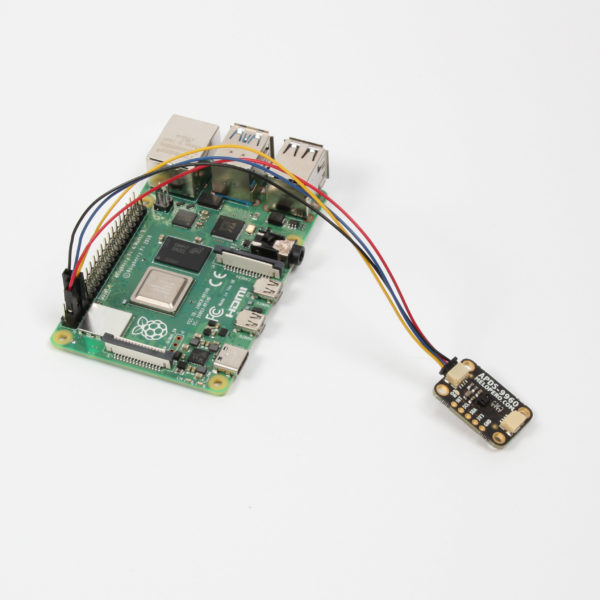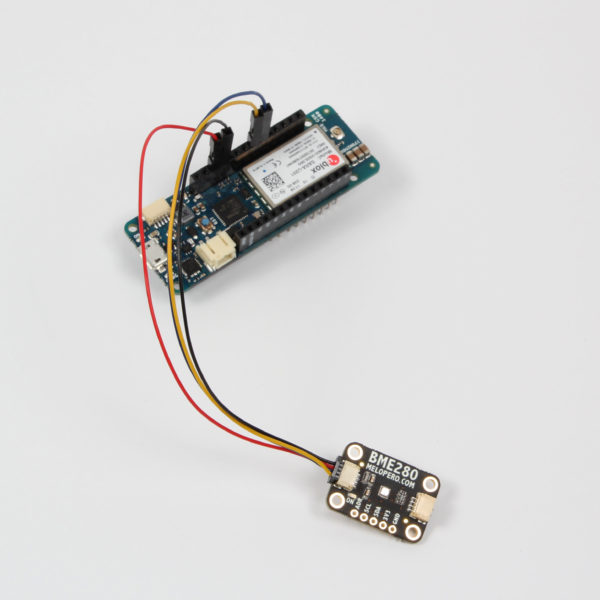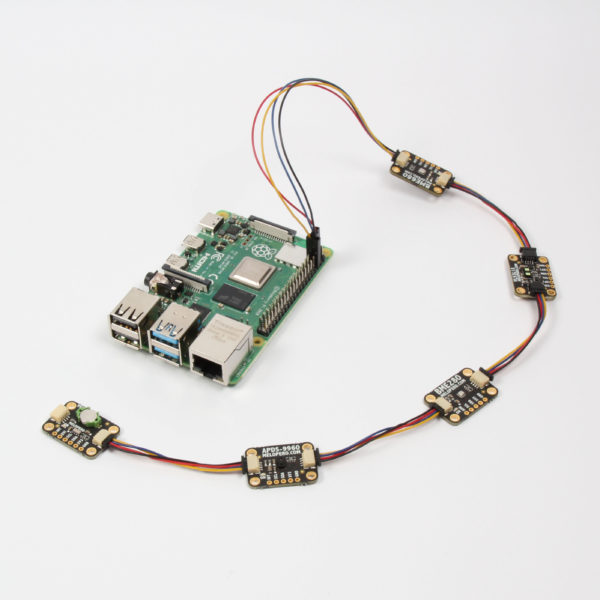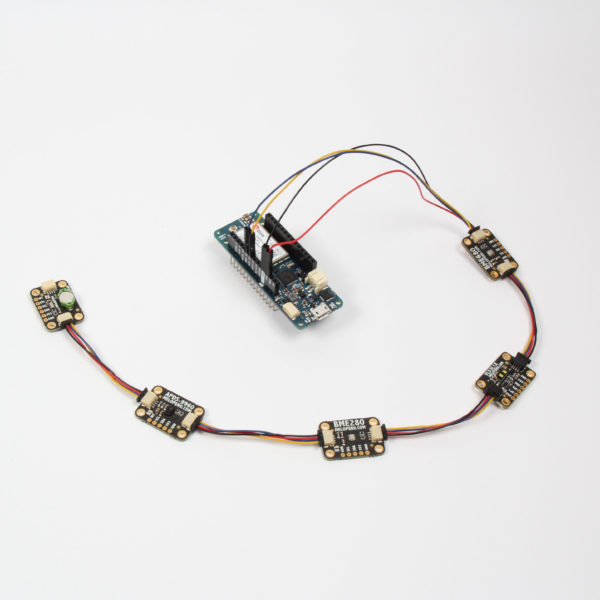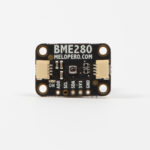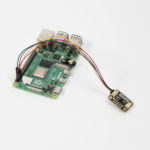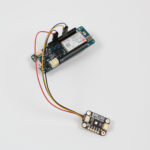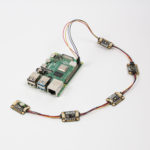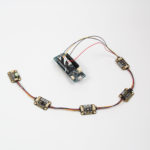 Melopero BME280 Breakout (Qwiic) – Temperature, Humidity and Pressure Sensor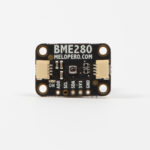 Melopero BME280 Breakout (Qwiic) – Temperature, Humidity and Pressure Sensor
12,19 €
12,19 €
Informami quando l'articolo è disponibile.
Description
Additional information
Description
The BME280 is as combined digital humidity, pressure and temperature sensor. The humidity sensor provides an extremely fast response time for fast context awareness applications and high overall accuracy over a wide temperature range. The pressure sensor is an absolute barometric pressure sensor with extremely high accuracy and resolution and drastically lower noise than the Bosch Sensortec BMP180. The integrated temperature sensor has been optimized for lowest noise and highest resolution. Its output is used for temperature compensation of the pressure and humidity sensors and can also be used for estimation of the ambient temperature.
This breakout board includes two JST SM04B-SRSS connectors compatible with the Sparkfun's Qwiic system.
Please note this board needs a regulated 3.3V source and no level shifting circuitry is provided. Do NOT connect 5V power or logic.
The sensor communicates over the I2C bus, the default address is 0x77. Soldering the jumper on the back of the board, you'll set the optional address 0x76.
We developed two libraries, in Python 3 for the Raspberry Pi and in C++ for the Arduino IDE (available for download directly on the Arduino IDE Library Manager or manually on our GitHub page).
Check out schematics and datasheet for more technical specs.
On GitHub you'll find quick instructions to connect the sensor and test the software, for both Raspberry Pi and Arduino.
Pinouts:
3V3: Input power pin. You must supply 3.3V to this pin to power the sensor.
GND: Ground pin
SDA: I2C Serial DAta line, compatible only with 3.3V logic
SCL: I2C Serial CLock line, compatible only with 3.3V logic
ADR: I2C Address pin, also connected to a jumper on the back of the board. Connect this pin to ground (or solder the jumper on the back) and you'll set the alternative I2C address 0x76
Dimensions:
25.4mm × 17.78mm x 4.5mm (max height)
The product was designed for prototyping. Any responsibility of the manufacturer in case of different use is excluded.
Additional information
| | |
| --- | --- |
| Weight | 0,1 kg |
| Dimensions | 3 × 1 × 3 cm |