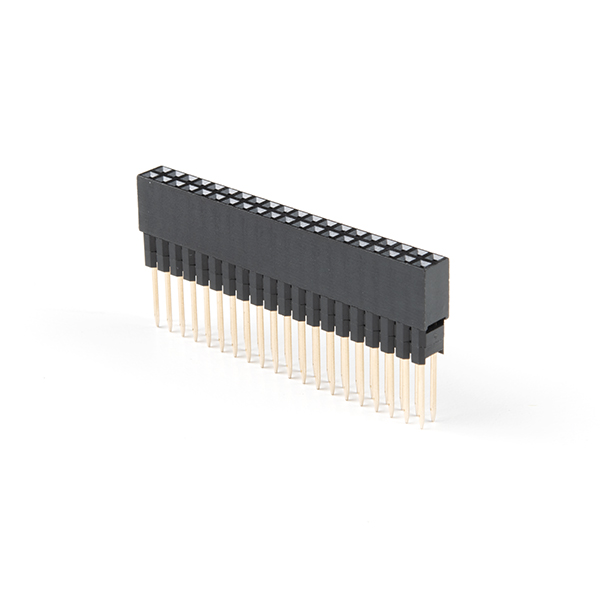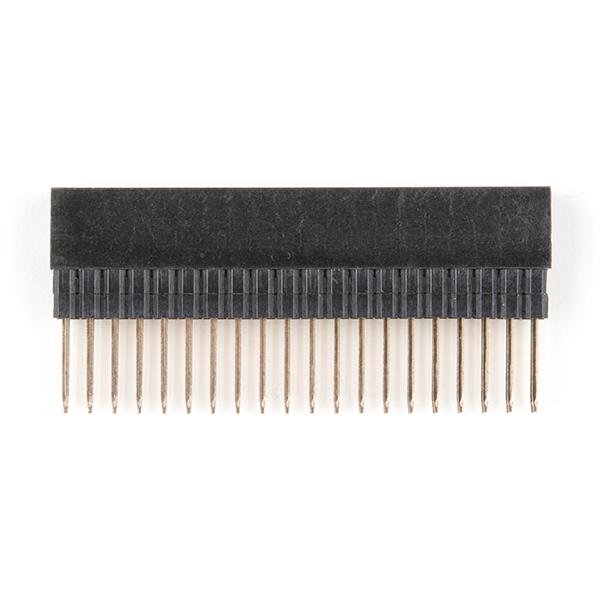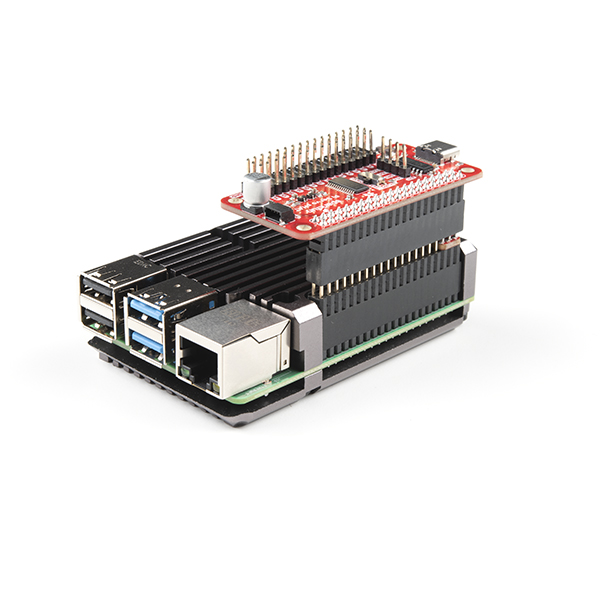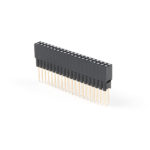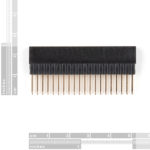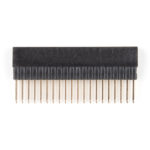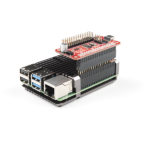 Extended GPIO Female Header – 2×20 Pin (13.5mm/9.80mm)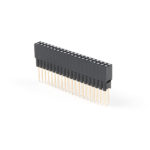 Extended GPIO Female Header – 2×20 Pin (13.5mm/9.80mm)
2,89 €
2,89 €
Description
Additional information
Documents
Description
This 2×20 pin female header is meant to allow you to extend the reach of any board with the standard 2×20 GPIO pin footprint like the Raspberry Pi, Google Coral, and NVIDIA Jetson. You can also solder it to Pi HATs that do not have headers on the board. This is assuming that the board is only populated on the top of the board or the height of the components do not get in the way if it is a two layer board.
The pin header is 13.5mm in height and the pin length is 9.80mm. This header also has standard 0.1″ spacing.
Note: Please note that this product is just the header. The Raspberry Pi, enclosure, Servo pHAT, and Qwiic SHIM are sold separately.