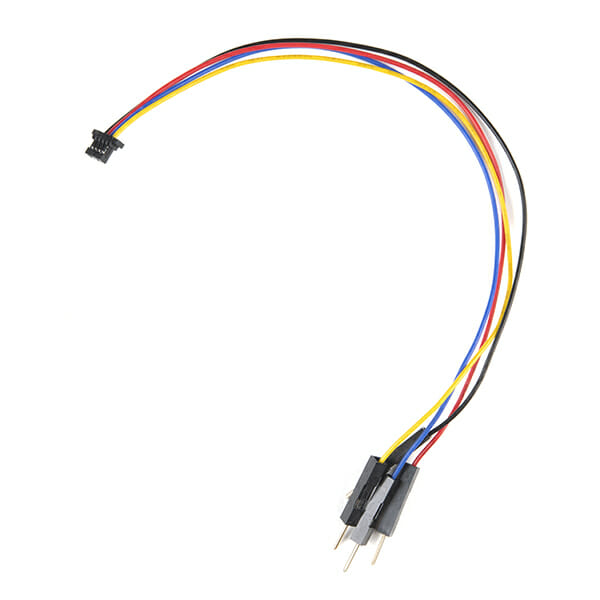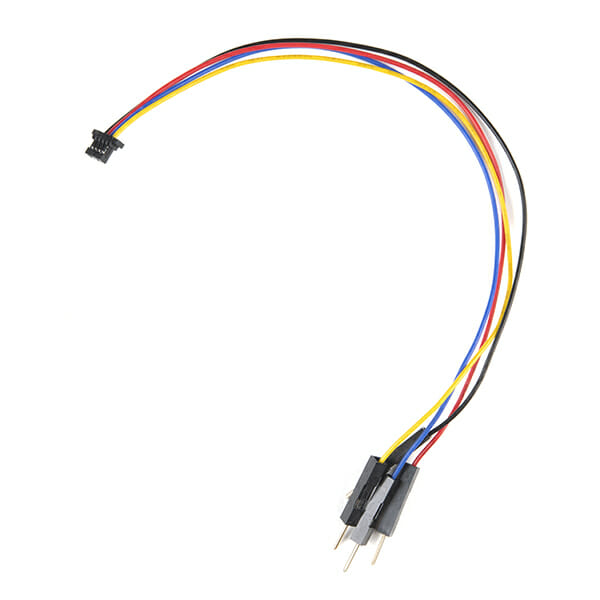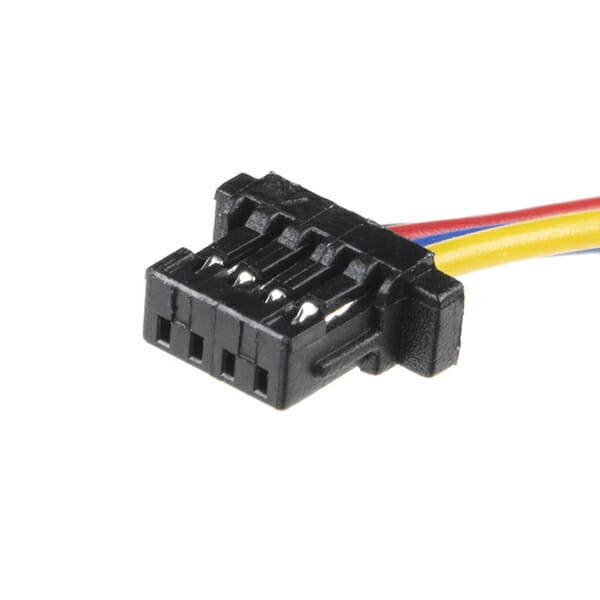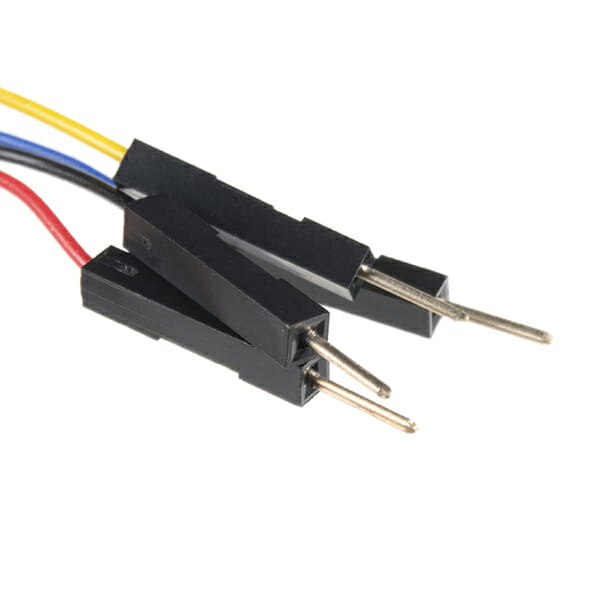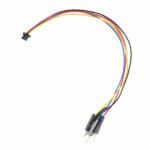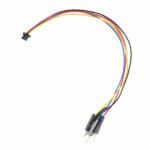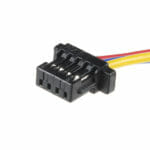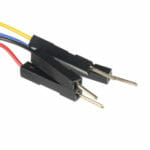 Flexible Qwiic Cable – Breadboard Jumper (4-pin)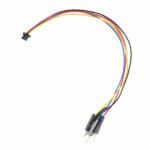 Flexible Qwiic Cable – Breadboard Jumper (4-pin)
2,05 €
2,05 €
Informami quando l'articolo è disponibile.
Description
Additional information
Description
This is a jumper adapter cable that comes pre-terminated with a female Qwiic JST connector on one end and a breadboard hookup pigtail on the other. The cable insulation is made from a highly malleable material making it more flexible than our original Qwiic cable particularly in tight spaces or enclosures. This cable makes it easy to connect components with a Qwiic connector to a breadboard or an Arduino-based device's pins.
The 28AWG wire's length is 150mm (about 5.9 inches). The adapter's wires have been color coded to red, black, blue and yellow. Additionally, the female Qwiic connector features a basic 1mm pitch, while the male hookup pins can easily insert into a standard 0.1″ connector.
All Qwiic cables have the following color scheme and arrangement:
Black = GND
Red = 

3.3V

Blue = 

SDA

Yellow = 

SCL
---
The SparkFun Qwiic connect system is an ecosystem of I2C sensors, actuators, shields and cables that make prototyping faster and less prone to error. All Qwiic-enabled boards use a common 1mm pitch, 4-pin JST connector. This reduces the amount of required PCB space, and polarized connections mean you can't hook it up wrong.