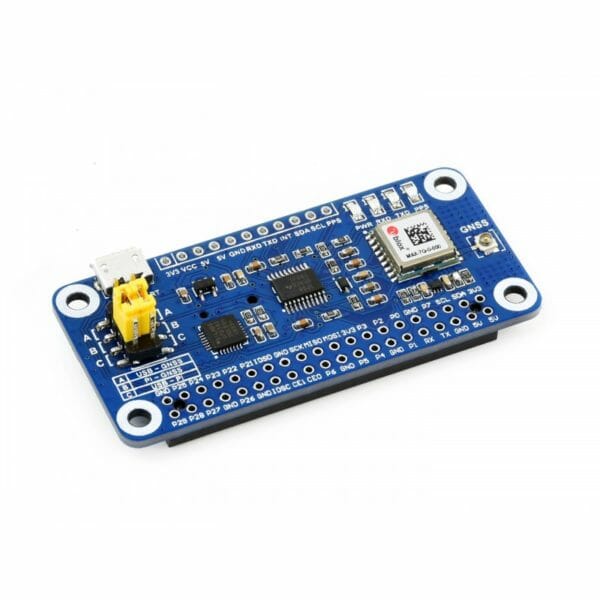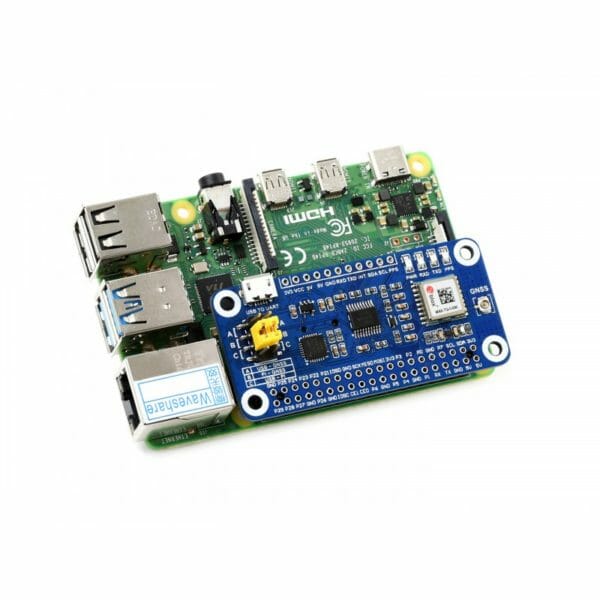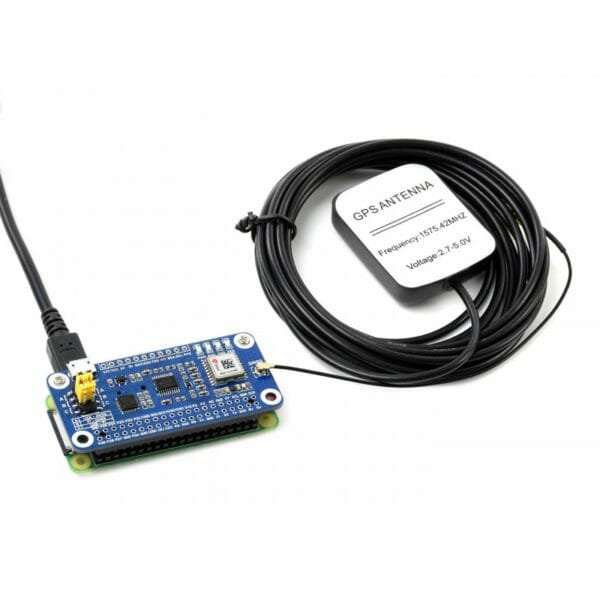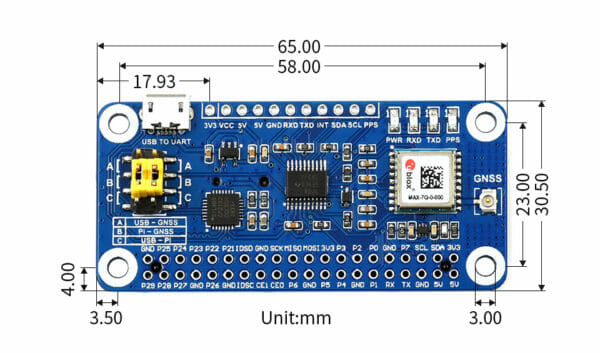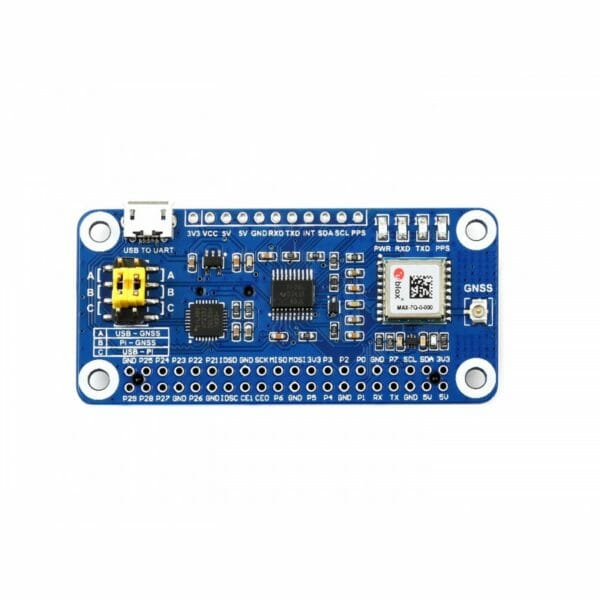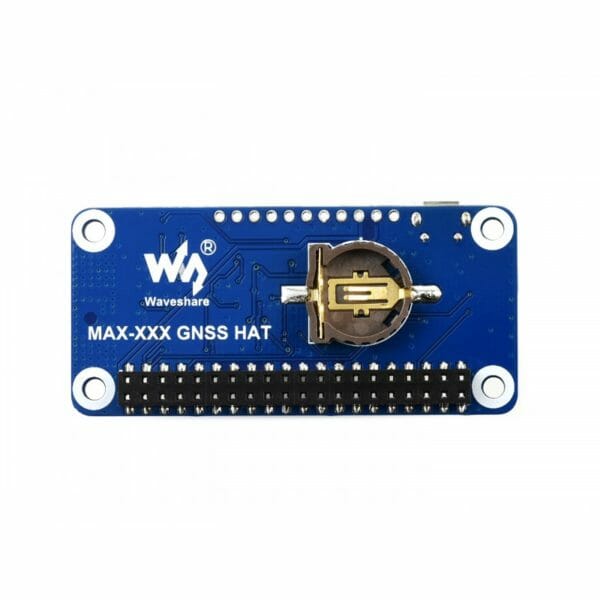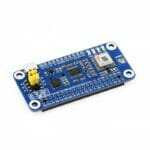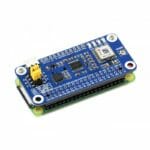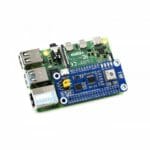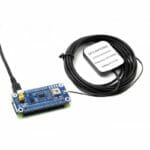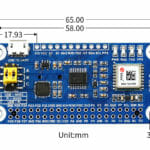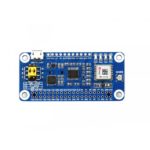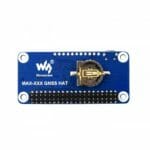 MAX-7Q GNSS HAT for Raspberry Pi, GPS, GLONASS, QZSS, SBAS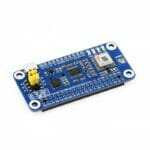 MAX-7Q GNSS HAT for Raspberry Pi, GPS, GLONASS, QZSS, SBAS
27,39 €
27,39 €
Informami quando l'articolo è disponibile.
Description
Additional information
Specifications
Description
This is a Raspberry Pi GNSS HAT based on MAX-7Q, which supports positioning systems including GPS, GLONASS, QZSS, and SBAS. It features accurate & fast positioning with minor drifting, low power consumption, outstanding ability for anti-spoofing & anti-jamming, and so on.
Features At A Glance
Supports GPS/QZSS, GLONASS positioning systems
A-GNSS (Assisted GNSS) support, reducing the first positioning time when powered up, improving the acquisition sensitivity
Outstanding ability for anti-spoofing & anti-jamming, supports geo-fencing
Supports U-Center, an easy way to config the module
Standard Raspberry Pi 40PIN GPIO extension header, supports Raspberry Pi series boards, Jetson Nano
Onboard USB TO UART converter CP2102 for serial debugging
Breakouts the module's UART and I2C interface, for connecting with host boards like Arduino/STM32
Baudrate range: 4800~921600bps (9600bps by default)
Supports DDC (I2C compliant) interface: up to 400KHz (max)
Onboard battery holder, supports ML1220 rechargeable cell, for preserving ephemeris information and hot starts
4x LEDs for indicating the module operating status
Comes with development resources and manual (examples for Raspberry Pi/Jetson Nano/Arduino/STM32)
Standard Raspberry Pi 40PIN GPIO
Compatible With Raspberry Pi Series Boards, Jetson Nano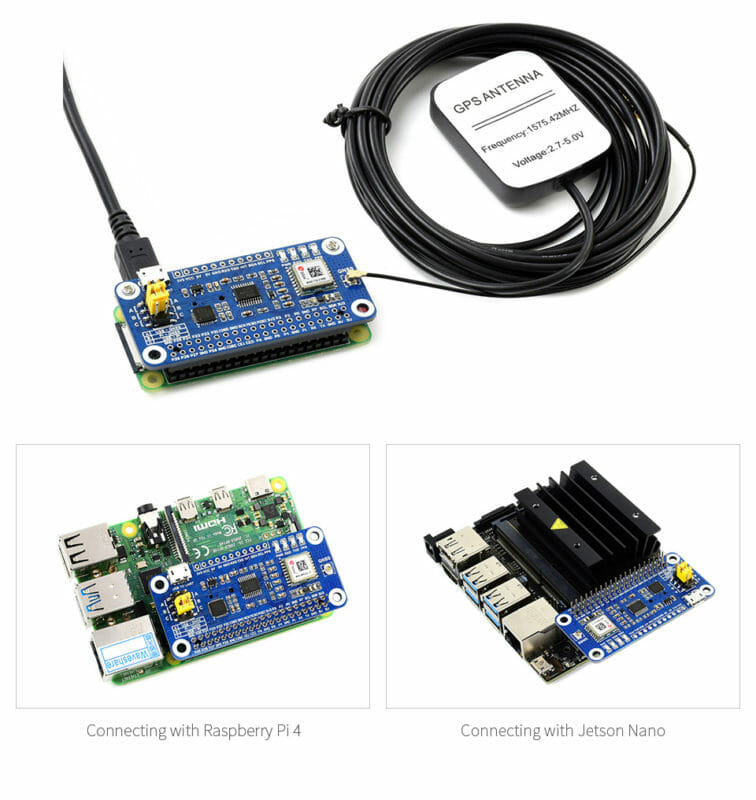 What's On Board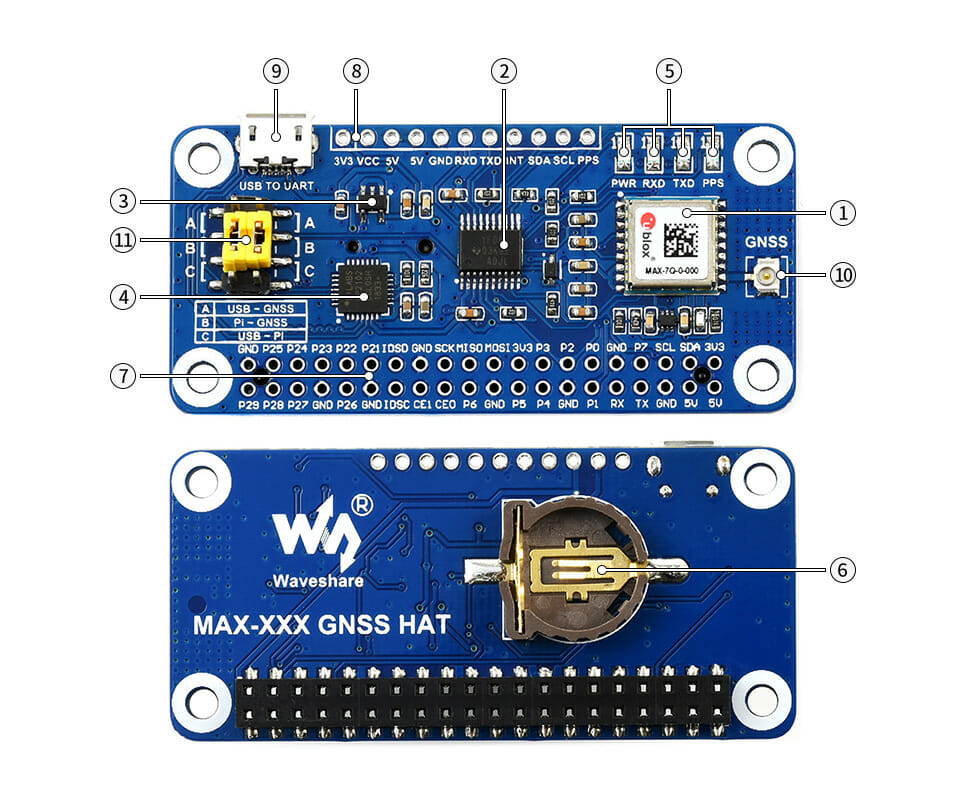 MAX-7Q module
TXS0108EPWR voltage translator
RT9193-33 power chip
CP2102 USB TO UART converter
Status indicators
RXD/TXD: UART TX/RX indicator
PPS: GPS status indicator
PWR: power indicator
Battery holder
supports ML1220 rechargeable cell, for preserving ephemeris information and hot starts
Raspberry Pi GPIO header
for connecting with Raspberry Pi
UART, I2C interface
for connecting with other MCUs
USB TO UART port
GNSS antenna connector
UART selection jumper
A: control the MAX-7Q through USB TO UART
B: control the MAX-7Q through Raspberry Pi
C: access Raspberry Pi through USB TO UART
Pinout
Package Content
MAX-7Q GNSS HAT x1
GPS External Antenna (B) x1
USB-A to Micro-B cable x1
RPi screws pack (2pcs) x1
2x20PIN female header x1
Documents
Demo codes
Specifications
GNSS SPECIFICATIONS
MAX-7Q
GPS
GLONASS
Frequency band
56x u-blox 7 engine channels
GPS/QZSS L1C/A, GLONASS L1 FDMA, SBAS (WAAS, EGNOS, MSAS)
Horizontal positioning accuracy
Autonomous
2.5m CEP
4.0m CEP
SBAS
2.0m CEP
–
Max navigation update rate
10Hz
10Hz
Time-To-First-Fix
Cold starts
29s
30s
Warm starts
28s
25s
Hot starts
1s
1s
Aided starts
5s
–
Sensitivity
Tracking and navigating
-161 dBm
-158 dBm
Re-acquisition
-160 dBm
-156 dBm
Cold starts
-148 dBm
-140 dBm
Warm starts
-148 dBm
-145 dBm
Hot starts
-156 dBm
-156 dBm
PPS accuracy
RMS
30ns
50ns
99%
60ns
100ns
PPS frequency
0.25Hz…10MHz (configurable)
Velocity accuracy
0.1m/s
Heading accuracy
0.5 degree
Operational limits
Acceleration (max): 4g
Altitude (max): 50000m
Velocity (max): 500m/s
OTHER SPECIFICATIONS
Communication interface
UART (4800~921600bps, 9600bps by default), I2C (max 400KHz)
Update rate
1Hz (default), 10Hz (max)
Protocol
NMEA 0183 Version 2.3 (V3.0 compatible), UBX, RTCM 2.3
Power supply
5V
Overall current
<37mA@5V (Continue mode)
Module current
17.5mA@3V (Continue mode, tracking status)
Operating temperature
-40℃ ~ 85℃
Dimensions
65mm × 30.5mm