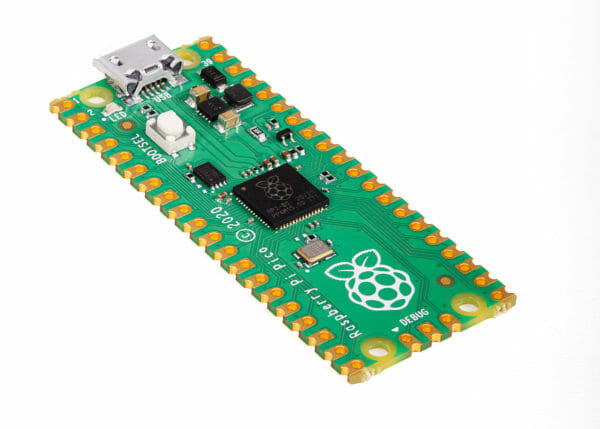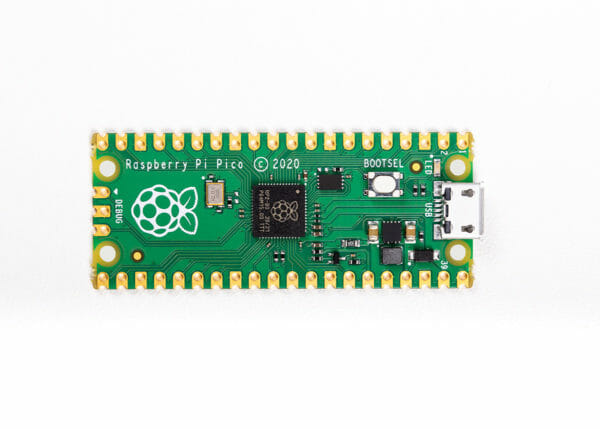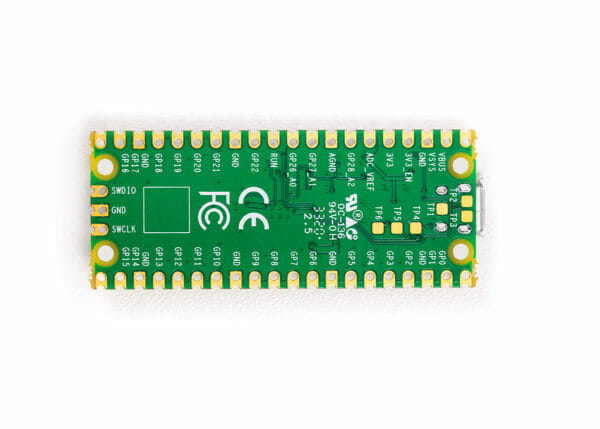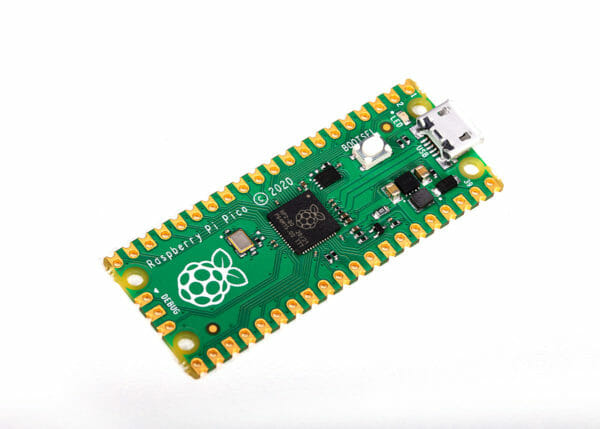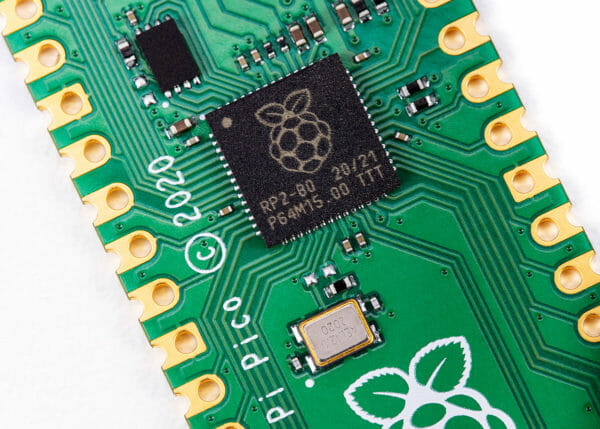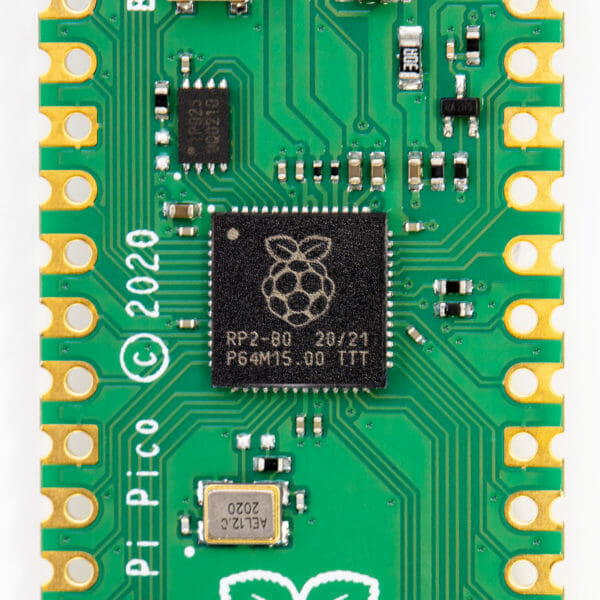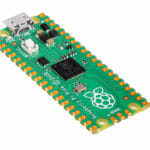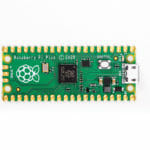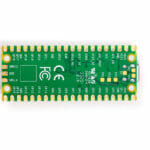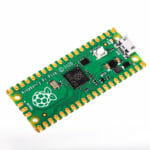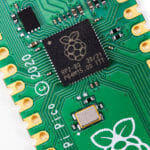 Raspberry Pi Pico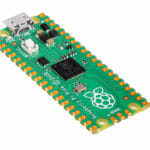 4,88 €
Description
Additional information
Description
Raspberry Pi Pico is a tiny, fast, and versatile board built using RP2040, a brand new microcontroller chip designed by Raspberry Pi in the UK.
RP2040
Designed by Raspberry Pi, RP2040 features a dual-core Arm Cortex-M0+ processor with 264KB internal RAM and support for up to 16MB of off-chip Flash. A wide range of flexible I/O options includes I2C, SPI, and — uniquely — Programmable I/O (PIO). These support endless possible applications for this small and affordable package.
For beginners, for experts
From controlling appliances to operating a light display, Raspberry Pi Pico puts the technology that underpins countless everyday operations into your hands.
Programmable in C and MicroPython, Pico is adaptable to a vast range of applications and skill levels, and getting started is as easy as dragging and dropping a file.
More experienced users can take advantage of Raspberry Pi Pico's rich peripheral set, including SPI, I2C, and eight Programmable I/O (PIO) state machines for custom peripheral support.
We've put together a whole book to help you get started with your new Raspberry Pi Pico. From installing MicroPython to getting to grips with PIO, Get Started with MicroPython on Raspberry Pi Pico is your essential guide.
Whether you're taking your first steps with a microcontroller or you want to develop a product using RP2040, we've put together the guides and tools you'll need to get the most out of Raspberry Pi Pico.
Additional information
| | |
| --- | --- |
| BRAND | Raspberry Pi |
| MAINBOARD | Raspberry Pi Pico |