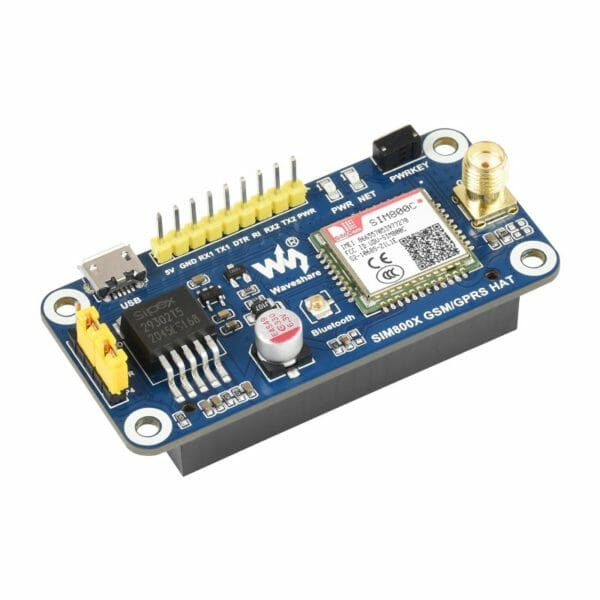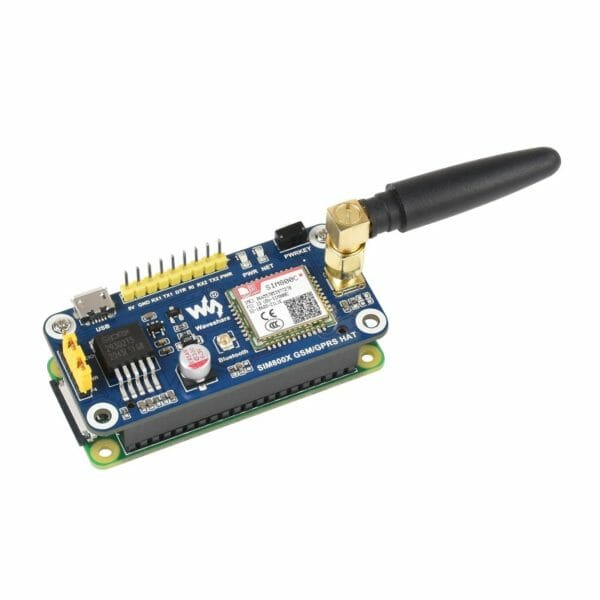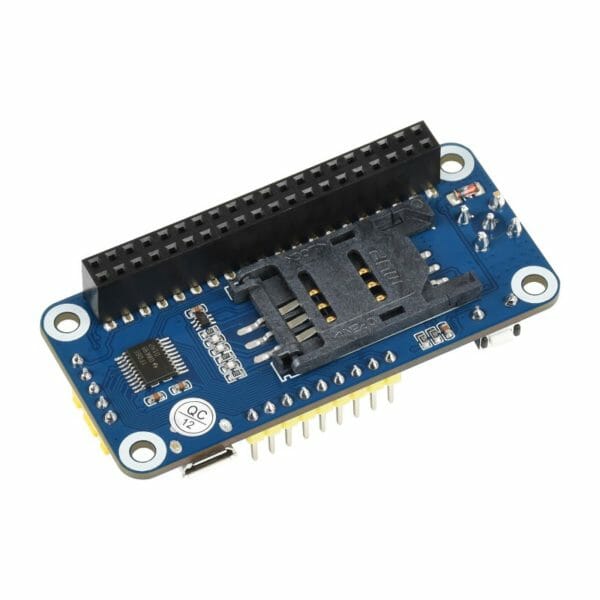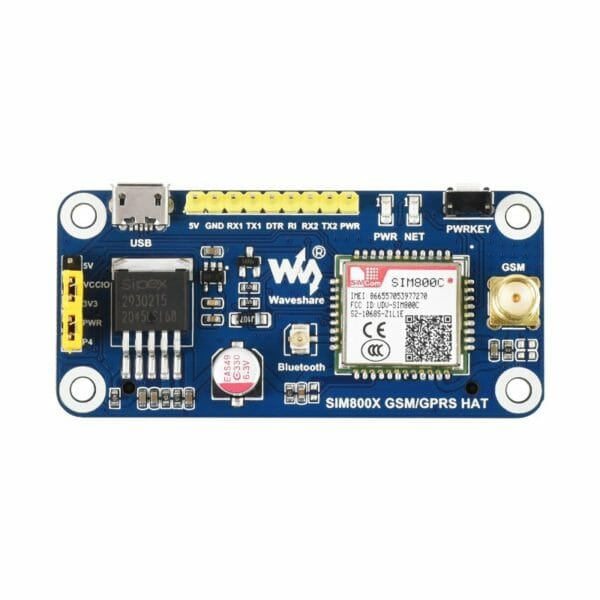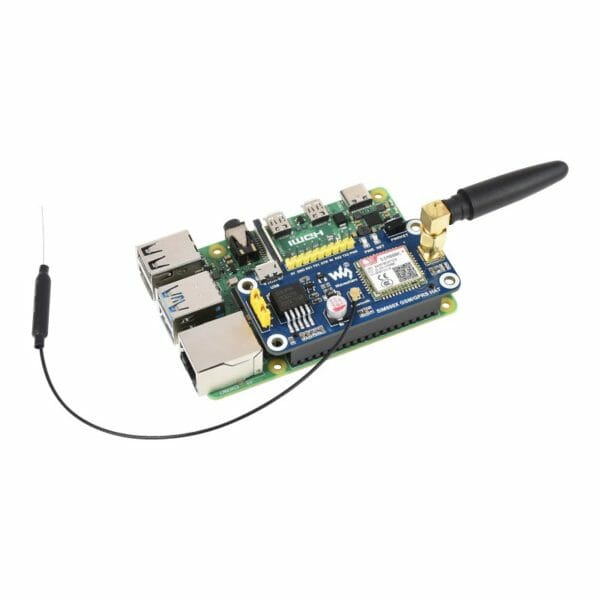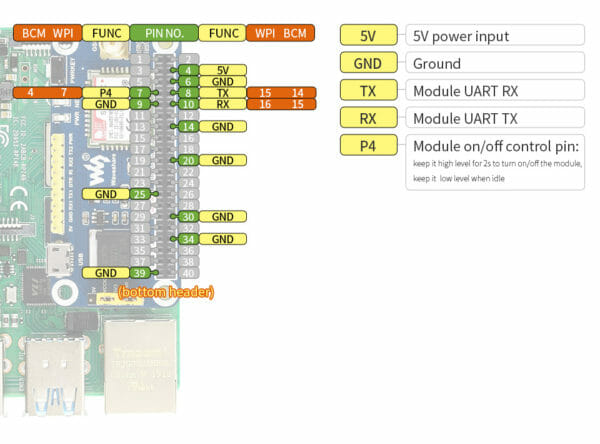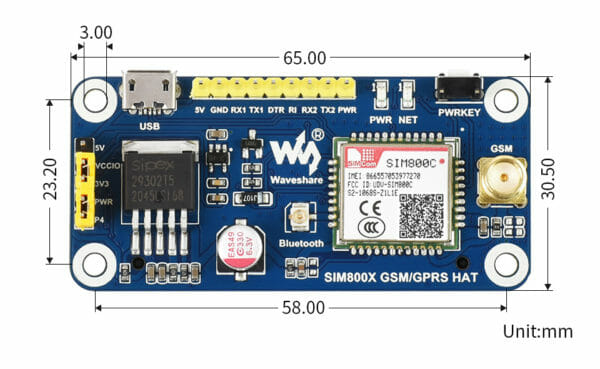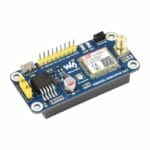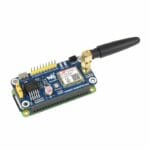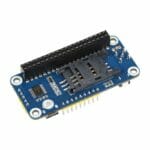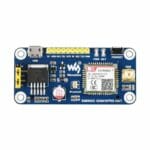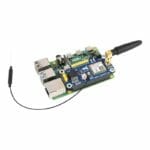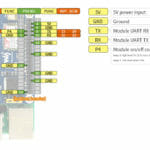 SIM800C GSM / GPRS / Bluetooth HAT for Raspberry Pi, 2G Communication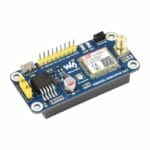 SIM800C GSM / GPRS / Bluetooth HAT for Raspberry Pi, 2G Communication
21,73 €
21,73 €
Descrizione
Informazioni aggiuntive
Specifications
Descrizione
The SIM800C GSM/GPRS HAT is a handy, low power Raspberry Pi HAT which features multi communication functionalities: GSM, GPRS, and Bluetooth, with up to 85.6kbps GPRS data rate.
It allows your Pi to easily send messages, connect to wireless Internet, transfer data via Bluetooth, and so on.
Standard Raspberry Pi 40PIN GPIO extension header, supports Raspberry Pi series boards, Jetson Nano
Supports SMS, GPRS, DTMF, HTTP, FTP, MMS, email, etc.
Bluetooth 3.0, supports data transferring through Bluetooth
UART interface, for connecting host control boards like Arduino/STM32
Onboard voltage level translator, 3.3V by default, switch to 5V via jumper
2x LEDs for indicating the module operating status
SIM card slot for 1.8V/3V SIM card
Autobauding baudrate: 1200bps ~115200bps
Control via AT commands (3GPP TS 27.007, 27.005, and SIMCOM enhanced AT Commands)
Supports SIM application toolkit: GSM 11.14 Release 99
Comes with development resources and manual (examples for Raspberry Pi/Jetson Nano/Arduino/STM32)
Standard Raspberry Pi 40PIN GPIO.
Package content:
SIM800C GSM/GPRS HAT x1
GSM Antenna x1
Bluetooth Antenna x1
USB type A plug to micro plug cable x1
RPi screws pack (2pcs) x1
Resources
Related Instruction
Tools
Pinout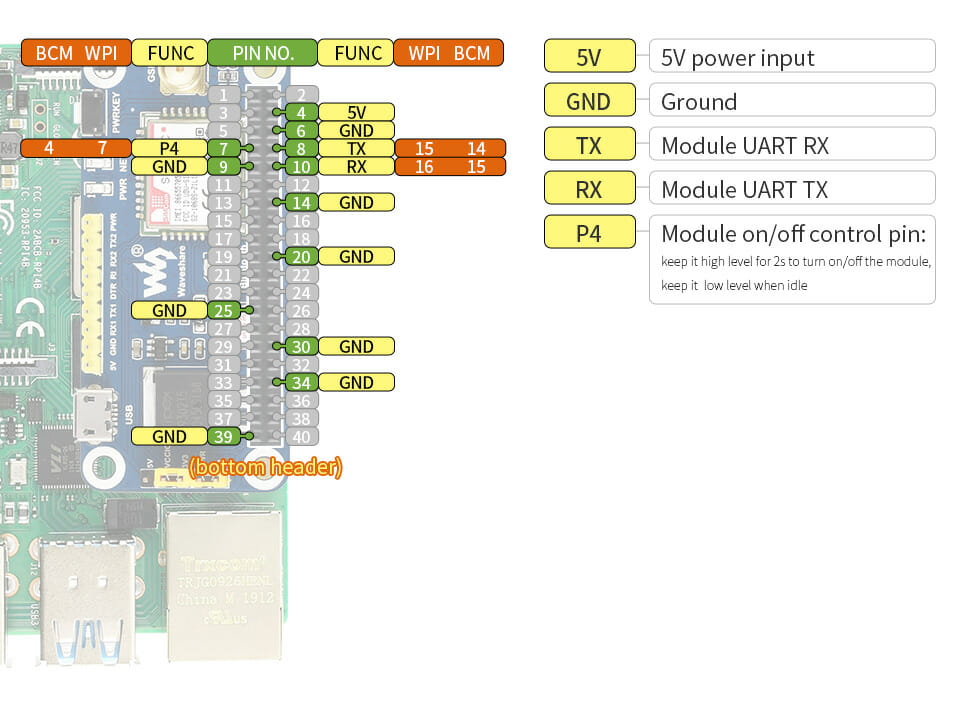 Specifications
GSM / GPRS / BLUETOOTH
Frequency band
GSM: 850/900/1800/1900 MHz
Quad-band auto search
Compliant to GSM phase 2/2+
Emitting power
Class 4 (2W @ 850/900 MHz)
Class 1 (1W @ 1800/1900 MHz)
GPRS connectivity
GPRS multi-slot class 12/10 (default)
GPRS multi-slot class 1~12 (configurable)
GPRS data feature
UL/DL data rate: ≤85.6kbps
Supports Packet Broadcast Control Channel (PBCCH)
Coding schemes: CS-1, CS-2, CS-3, CS-4
Supports PAP (Password Authentication Protocol) for PPP connection
Supports Unstructured Supplementary Service Data (USSD)
SMS
Supports: MT, MO, CB, Text, PDU
SMS storage: SIM card
Bluetooth
Integrates AT commands
Compliant to Bluetooth specification3.0 + EDR
Supports SPP, OPP, HFP/HSP, etc.
OTHERS
Power supply
5V (USB port OR pinheader)
Logic level
5V / 3.3V (default)
Operating temperature
-40°C ~ 85°C
Storage temperature
-45°C ~ 90°C
Dimensions
30.2 x 65mm