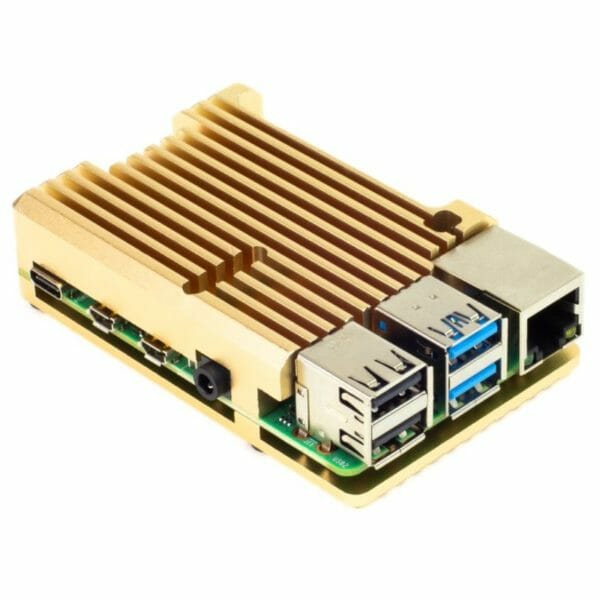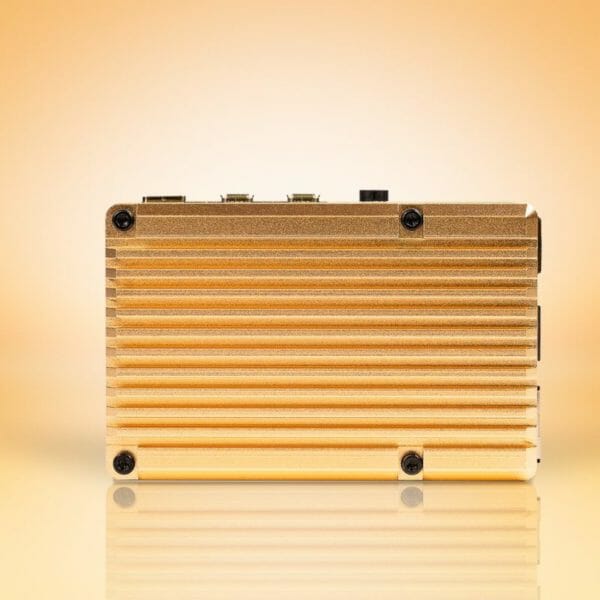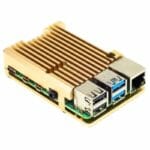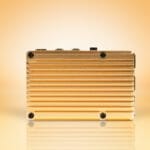 Aluminium Heatsink Case for Raspberry Pi 4 – Heliodor Gold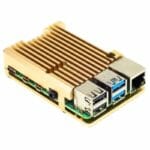 Aluminium Heatsink Case for Raspberry Pi 4 – Heliodor Gold
14,00 €
14,00 €
Informami quando l'articolo è disponibile.
Description
Additional information
Description
Why use a heatsink and a case, when you can use a heatsink case?! This sleek, anodised aluminium case for Raspberry Pi 4 will give you 10-15°C of passive cooling under full CPU load. Pretty cool.
This anodised aluminium heatsink case will protect your Raspberry Pi 4 and give you the best passive cooling we've seen in our extensive testing. It's great for situations where you want completely silent cooling, like home media centres.
It comes with thermal pads to provide thermal contact between the Pi and case, and a handy allen key and set of hex bolts to attach the case together.
The case gives you access to all of the ports, pins, and connectors. You can just about get away with using low-profile HATs and pHATs (those without bulky components on the underside), using one of our booster headers, but be extremely careful not to short any components on the metal top case! The booster headers will stack in case you need to use two for chunky component clearance purposes.
Features
Anodised aluminium top and bottom case
Heatsink fins
Thermal pads
Hex bolts and allen key included
Access to all ports, pins, and connectors
Compatible with Raspberry Pi 4
Assembly
Click here to see our tutorial on assembling the case!
Notes
The case is metal and hence conductive, so be careful not to short any components on it, and ensure that your Pi is powered off and unplugged when fitting the case.
It may be obvious, but the case will get hot in use!
Dimensions: 87x56x25.5mm