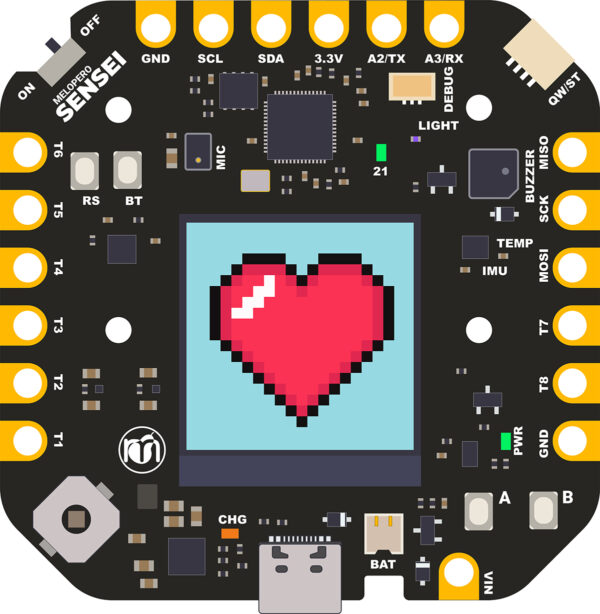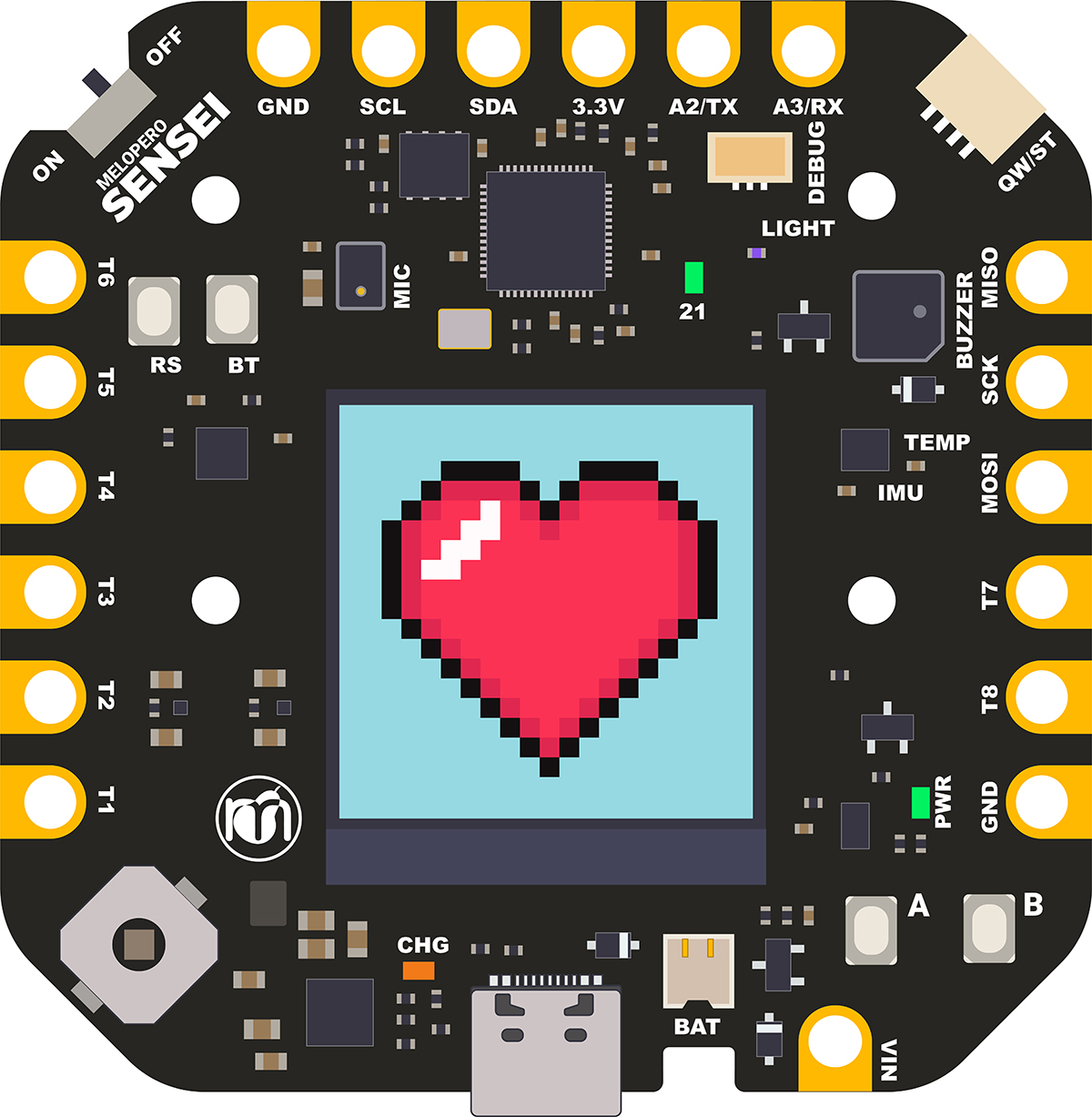 Melopero Sensei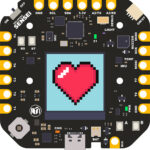 27,80 €
Informami quando l'articolo è disponibile.
Description
Additional information
Description
We have released a beta  version of the software Pack, click here to download it.
The guide will be released in the next few days, in Italian and English.
All the code with some examples and instructions (only in English) can be found here.
Please note the GitHub repository is updated daily in this initial phase.
Melopero Sensei is our new development board based on the Raspberry Pi RP2040 microcontroller.
Equipped with a 1.3" TFT 240×240 display and a variety of sensors, it's the ideal board to kickstart your journey into electronic hardware programming.
Features:
RP2040 microcontroller
8MB flash memory
1.3″ 240×240 TFT LCD Display
Battery charger
Accelerometer
Gyroscope
Microphone
Buzzer
Light sensor
Temperature sensor
Touch sensor up to 12 channels
Joystick and 2 user buttons
Programmable LED
Owiic/Stemma connector
Debug connector
Expandible with Sensei Backpack