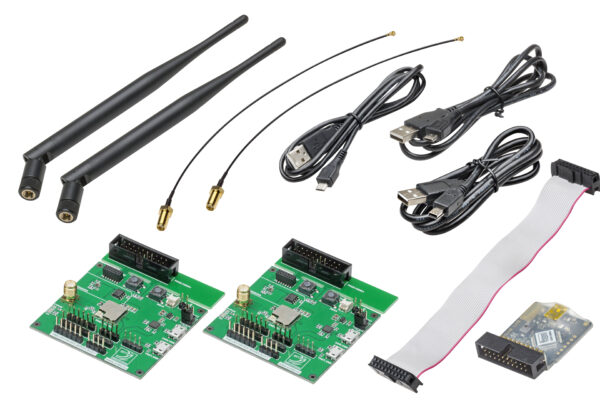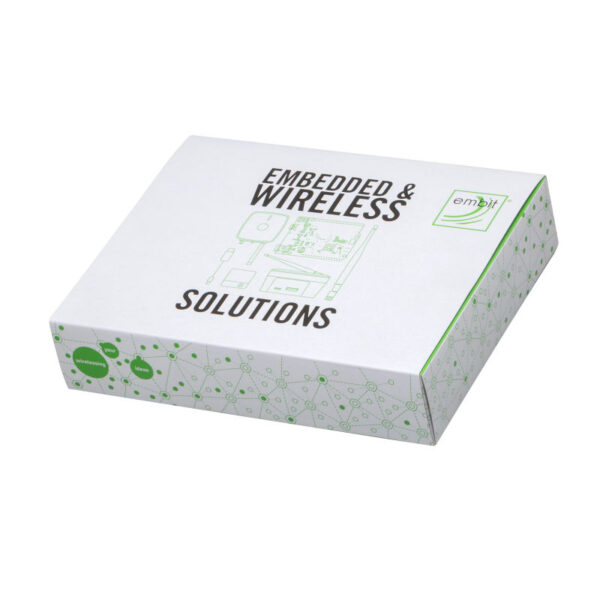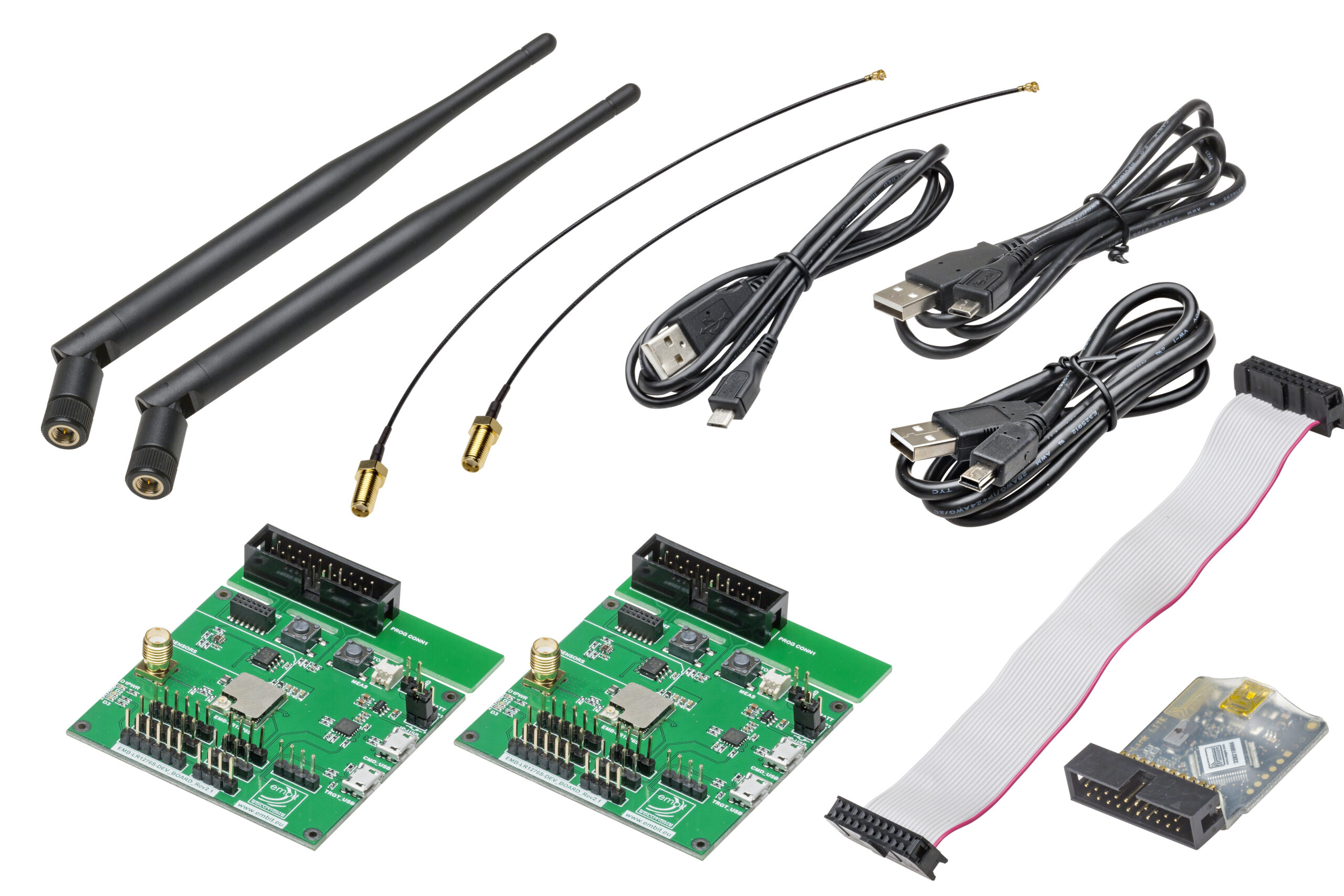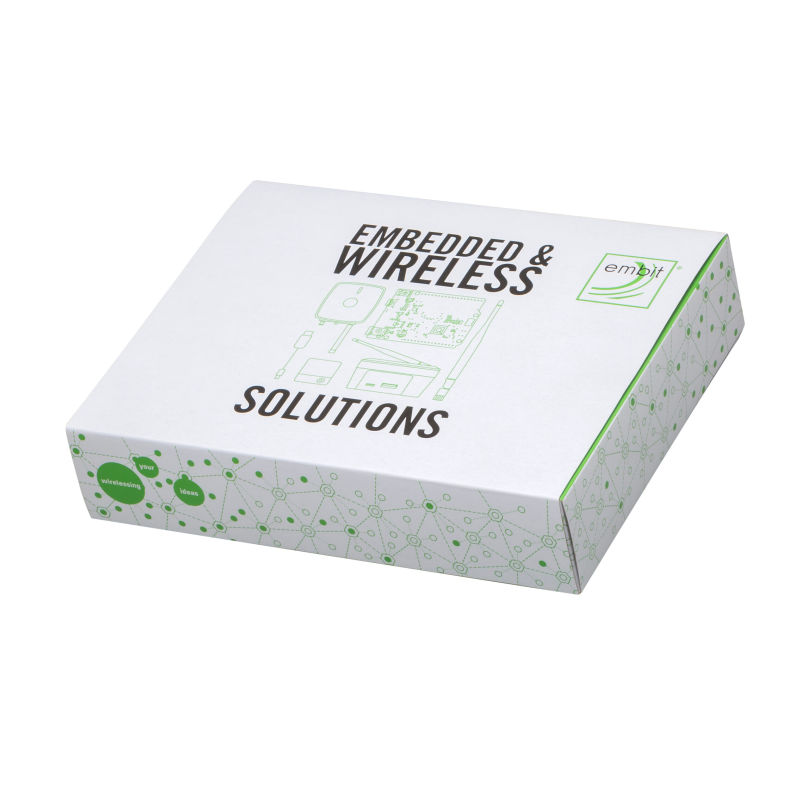 Embit Development Kit for LR1276 module
Embit Development Kit for LR1276 module
242,78 €
242,78 €
Description
Additional information
Description
The kit includes:
1 SEGGER J-Link LITE JTAG programmer
2 Pigtail connectors
Access to Embit repository including drivers, software and manual
The EMB-LRx-EVK Evaluation Kits contain all the components necessary to start evaluation of the Embit's family of
EMB-LRx modules (Semtech®-based modules); in particular EMB-LRx-EVK kits allow the customer to quickly learn how
to establish a wireless connection between Embit radio modules.
The Evaluation Kits EMB-LRx-EVK allow the user to exploit all the capabilities of Embit's modules, simplifying the
implementation of a prototype of a complete wireless communication system. Every board can be quickly and easily
connected to a computer or to an external processor via USB interface. For testing purposes, several pin headers are
available to probe all Embit radio modules' signals and to exploit Embit radio modules' capabilities.
Embit radio modules can be used in two different modes:
1. as wireless modems working with "EBI" (AT-like) UART commands
2. as programmable embedded systems
The modules of the EMB-LRx-EVK are pre-programmed with EBI (Embit
Binary Interface), which allows to setup and operate the modules as
wireless modems with simple binary (AT-like) commands over the modules'
UART interfaces. This is the fastest way to obtain wireless connectivity in
systems that already have a host device (another microcontroller or a PC);
in particular the two evaluation boards included in the EMB-LRx-EVK can
be used with EBI, sending the binary AT-like commands from a host
computer, through the "EBI Serial Tester" application (compatible with all
versions of Microsoft® Windows OS).
If more features, efficiency and cost effectiveness is needed, or if no host
device is present, a full embedded application can be developed on the
MCU installed on the Embit modules themselves, exploiting all the
capabilities of the embedded microcontroller. In this case, the CD-ROM
shipping with EMB-LRx-EVK contains all required libraries to start
developing your LoRaTM or LoRaWANTM application (using Atmel® Studio IDE).
The custom firmware can then be downloaded using the SEGGER J-Link
JTAG programmer and the EMB-MULTIPROG programmer adapter (both
included in the EMB-LRx-EVK).