Raspberry Pi for Industry
Certified. Low cost. Powerful. Production-ready
Why Raspberry Pi
Robust and affordable, Raspberry Pi technology has been deployed in tens of thousands of applications in a variety of industries across the world.
With a wide range of computing products and a network of trusted design partners, Raspberry Pi not only has the technology to help your business, but can also provide the vital help you need to find your perfect setup.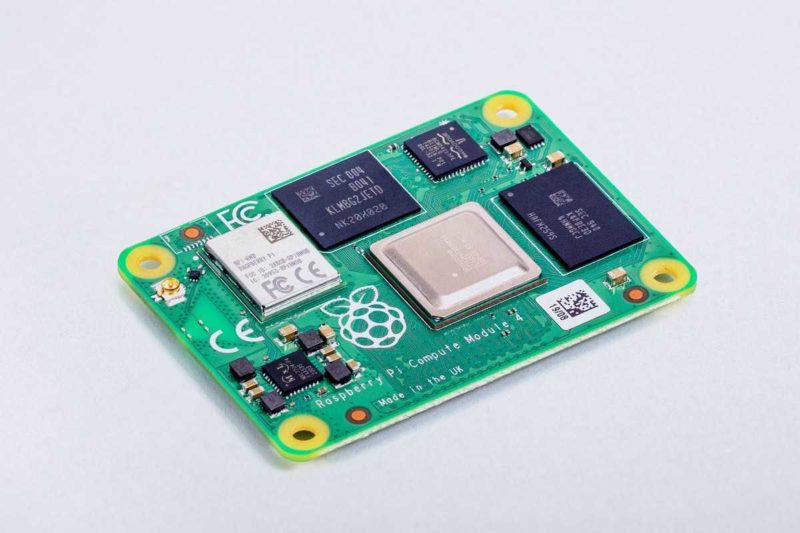 Compute Module 4
The power of Raspberry Pi 4 in a compact form factor for deeply embedded applications. Raspberry Pi Compute Module 4 incorporates a quad-core ARM Cortex-A72 processor, dual video output, and a wide selection of other interfaces. Available in 32 variants, with a range of RAM and eMMC Flash options, and with or without wireless connectivity.
Specification
Broadcom BCM2711 quad-core Cortex-A72 (ARM v8) 64-bit SoC @ 1.5GHz
H.265 (HEVC) (up to 4Kp60 decode), H.264 (up to 1080p60 decode, 1080p30 encode)
OpenGL ES 3.1, Vulkan 1.0
Options for 1GB, 2GB, 4GB or 8GB LPDDR4-3200 SDRAM (depending on variant)
Options for 0GB ("Lite"), 8GB, 16GB or 32GB eMMC Flash memory (depending on variant)
Option for fully certified radio module:
2.4 GHz, 5.0 GHz IEEE 802.11 b/g/n/ac wireless;
Bluetooth 5.0, BLE;
On-board electronic switch to select either external or PCB trace antenna