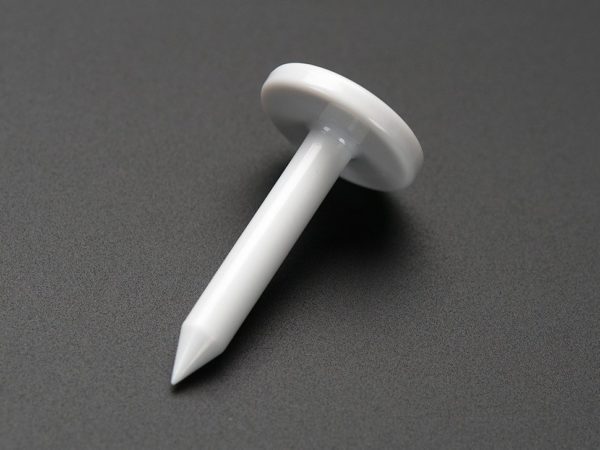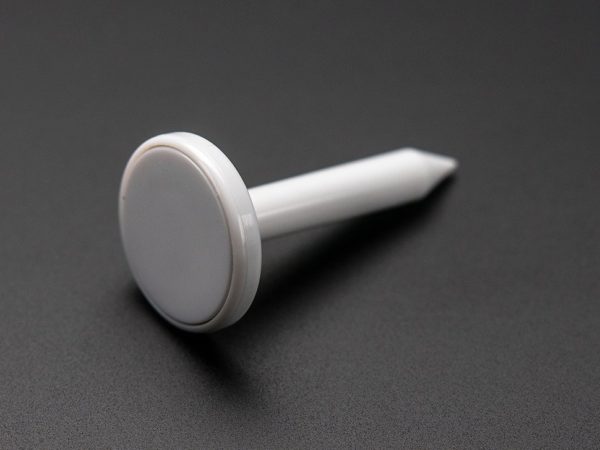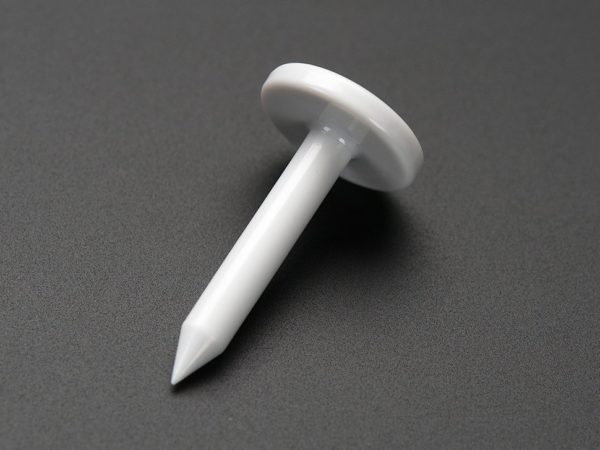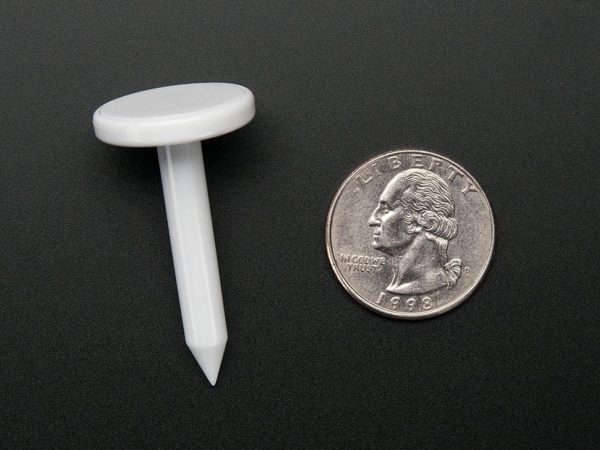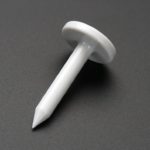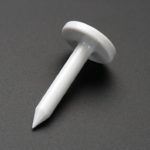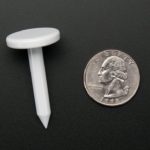 MiFare Classic (13.56MHz RFID/NFC) Plastic Nail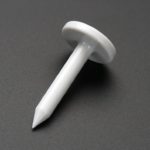 MiFare Classic (13.56MHz RFID/NFC) Plastic Nail
3,45 €
3,45 €
Tag a chiodo MiFare Classic da 1KByte,  programmabile e leggibile con controller RFID/NFC a 13.56 MHz. Il tag possiede un numero d?identificazione non modificabile di 4-byte. Può essere usato con PN532 NFC/RFID breakout board and Adafruit NFC/RFID Shield
Informami quando l'articolo è disponibile.
Description
Additional information
Description
This is a blank MiFare Classic plastic 'nail' that can be pushed into the ground or hammered into drywall. MiFare is often used for electronic locks or customer identification but also found in other systems where a small and easy to hide tag is desired. The tag contains a NXP S50 chip and an antenna, and is passively powered by the reader/writer when placed a couple inches away.
These can be read by almost any 13.56MHz RFID/NFC reader but make sure it can handle MiFare cards as there are a few other encoding standards (like FeLica). They are tested and work great with both our PN532 NFC/RFID breakout board and Adafruit NFC/RFID Shield for Arduino!
These chips can be written to & store up to 1 KB of data in writable EEPROM divided into banks, and can handle over 100,000 re-writes. You can use our PN532 NFC/RFID breakout board or Adafruit NFC/RFID Shield for Arduino to read and write data to the EEPROM inside the tag. There is also a permanent 4-byte ID burned into the chip that you can use to identify one tag from another – the ID number cannot be changed.
S50 chip specification:
1 KiloByte (8 KiloBit) non-volatile EEPROM storage
Built in encryption engine with 48-bit key
4 Byte unique identifier burned into the chip
13.56 MHz frequency
Tag specification:
Max Dimensions: 22.11mm / 0.87″ round x 41.37″ / 1.62″ long
Head Dimensions: 22.11mm / 0.87″ round x 4.06mm / 0.16″ thick
Shaft Dimensions: 6mm / 0.23″ round x 38.23mm / 1.5″ long
2.32g
Works about 2″ away from reader
NXP S50 datasheet
Additional information
| | |
| --- | --- |
| Weight | 0,05 kg |
| Dimensions | 5 × 1 × 3 cm |
| BRAND | Adafruit |