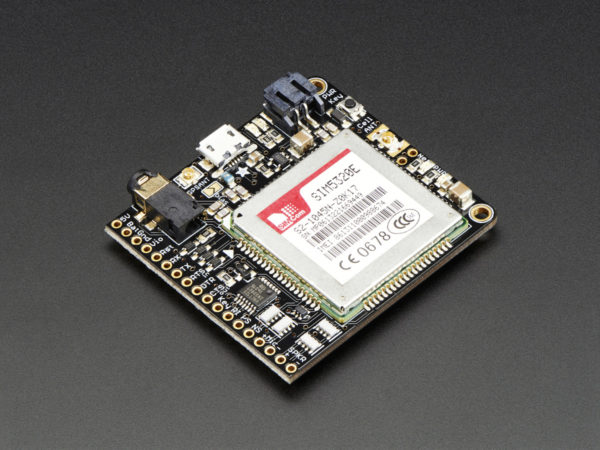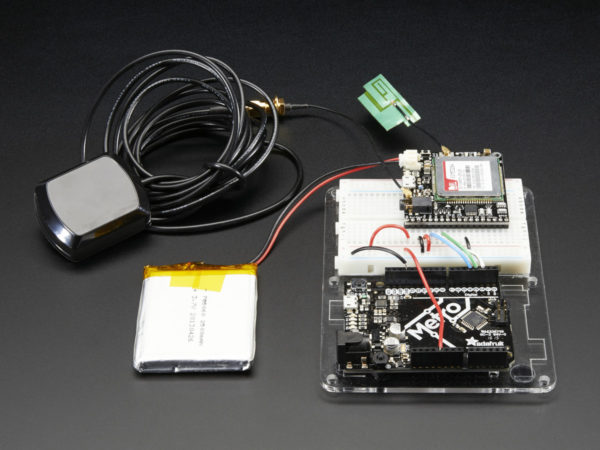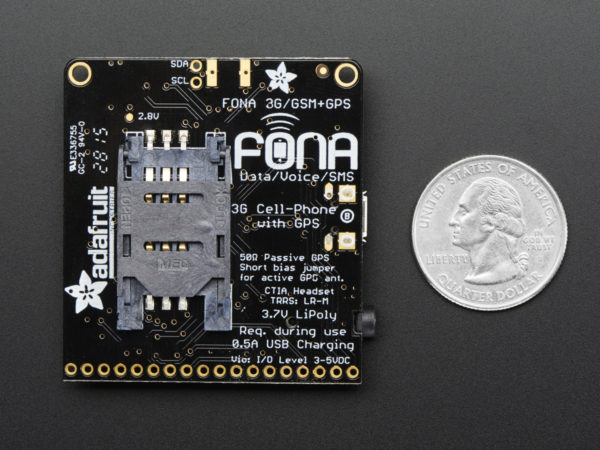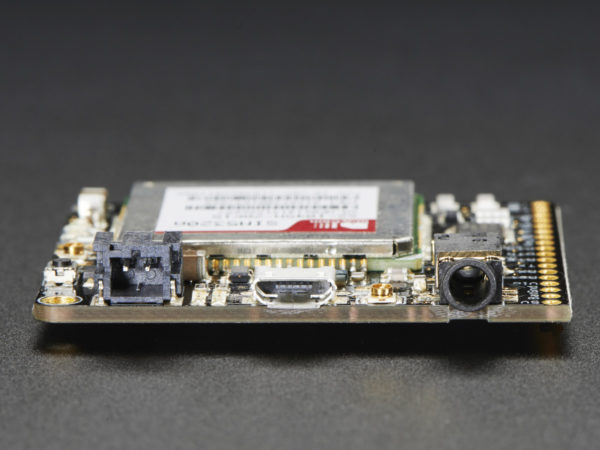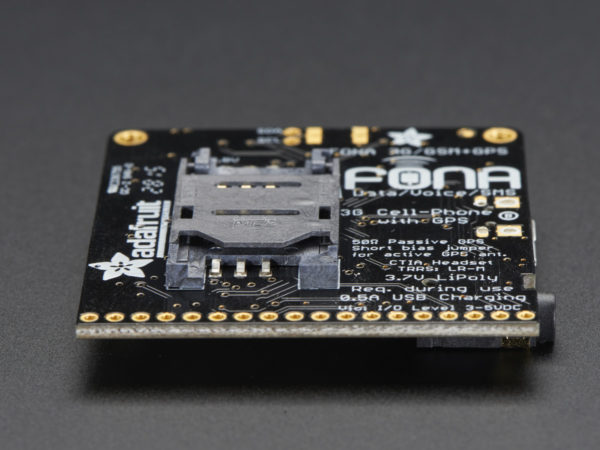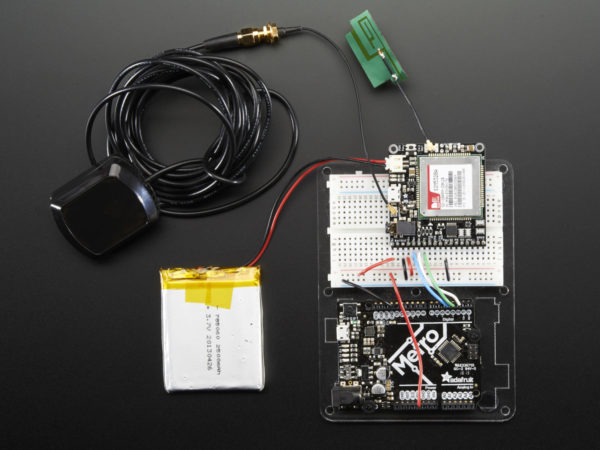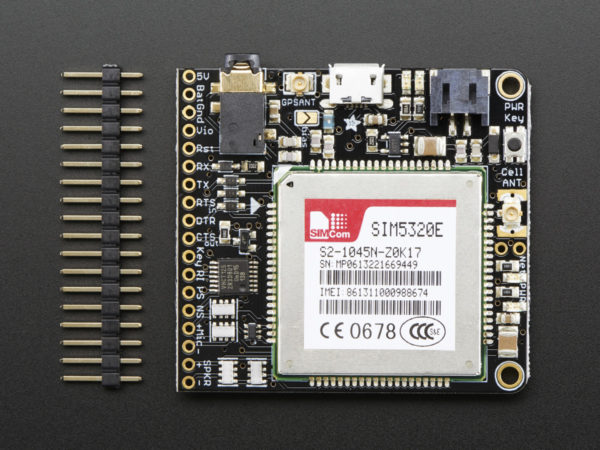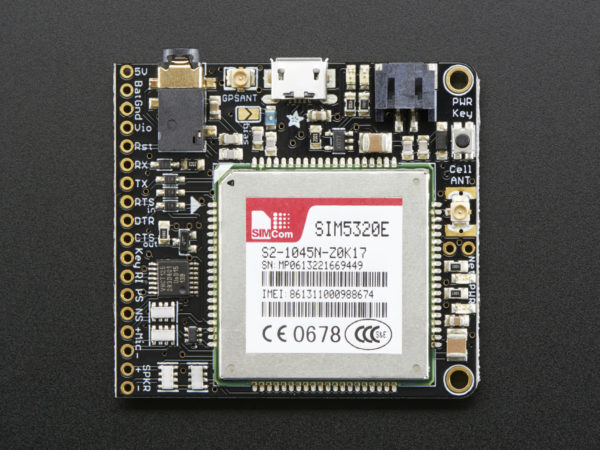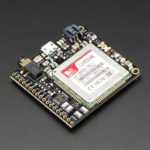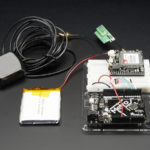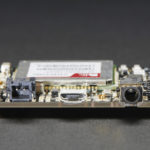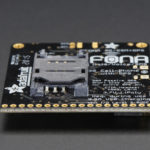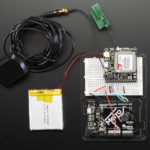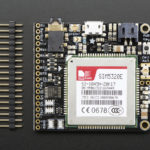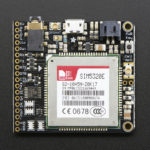 Adafruit FONA 3G Cellular Breakout – European version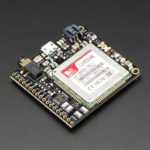 Adafruit FONA 3G Cellular Breakout – European version
72,98 €
72,98 €
SPEDIZIONE GRATUITA
Breakout board con Cellulare UMTS/HSDPA dual-band  900/2100MHz WCDMA + HSDPA, GSM/GPRS Quad-band 850/900/1800/1900MHz  e Satellite GPS tutto in uno grazie al modulo SIM5320E. Comunica tramite seriale e utilizza una SIM 2G (quella classica). Supporto USB nativo per inviare comandi AT e ricevere dati GPS NMEA con un semplice cavo USB da PC (nota: testato da Adafruit solo per AT e NMEA su Windows). Per funzionare ha bisogno anche di una batteria al Litio da almeno 500mAh, di un?antenna GSM e di un?antenna attiva GPS con adattatore u.Fl/SMA (con una passiva ci vuole molto tempo per avere la posizione). La scheda è in grado di ricaricare la batteria utilizzando il cavo USB.
Informami quando l'articolo è disponibile.
Description
Additional information
Description
For those who want to take it to the next level we now have a 3G Cellular Modem breakout! The FONA 3G has better coverage, GSM backwards-compatibility and even sports a built-in GPS module for geolocation & asset tracking. This all-in-one cellular phone module with that lets you add location-tracking, voice, text, SMS and data to your project in a single breakout.
This module measure only 1.75″x1.6″ but packs a surprising amount of technology into it's little frame. At the heart is a powerfull GSM cellular module (we use the latest SIM808) with integrated GPS. This module can do just about everything
Quad-band 850MHz GSM, 900MHz EGSM, 1800MHz DCS, 1900MHz PCs – connect onto any global GSM network with any 2G SIM.
This is the European Version – with dual-band UMTS/HSDPA 900/2100MHz WCDMA + HSDPA (Click here for the American frequency band version)
Fully-integrated GPS (Qualcomm PM8015 GPS) that can be controlled and query over the same serial port
Make and receive voice calls using a headset or an external 8? speaker + electret microphone
Send and receive SMS messages
Send and receive GPRS data (TCP/IP, HTTP, etc.)
AT command interface can be used with 300, 600, 1200, 4800, 9600, 19200, 39400, 57600, 115200, 230K, 461K, 961K, 3.2M, 3.7M and 4.0Mbps
Native USB support – plug it into a computer and you'll get serial ports for AT commands, GPS NMEA as well as a modem (note we've only tried out the AT&NMEA ports on Windows)
Here's the GPS specifications:
16 acquisition channels
GPS L1 C/A code
Sensitivity
Tracking: -157 dBm
Cold starts : -144 dBm
Time-To-First-Fix
Cold starts: 100s (typ.)
Hot starts: 1s (typ.)
Accuracy: approx 2.5 meters
We strongly recommend using an active antenna with the GPS, while we could get a fix with a passive antenna it took a long time.
Please note! We've had a lot of requests for a 3G cell module and we're happy to oblige but this module has many small differences between it and the FONA 800 and 808, so it is not a drop-in replacement! In particular the data functionality is not as easy to use. We are adapting our FONA library to support the 3G chipset and right now we have SMS, calling, and basic functionality working but it will be a while until we get full GPRS TCP/IP and HTTP support. Also, the GPS is not as fast and low-power as the one on the FONA 808. We recommend this module for people who are able to handle a more advanced experience. Beginners will like our FONA 80x series more.
Sounds great, right? So we kitted out this fine module onto a little breakout with all the extras you need to make your next project shine
Onboard LiPoly battery charging circuitry so you can take your project on the go. Use any 500mAh+ LiPoly or LiIon battery and recharge over the MicroUSB when necessary. Two LEDs let you know when its charging and done
Standard 4-pole TRRS headphone jack. Use any 'Android' or 'iPhone'-compatible headset with mic
Breakouts for external 8? speaker and electret mic if you don't want to use a headphone
Level shifting circuitry so you can run it with 2.8V to 5V logic.
uFL connections for external antennas
Indicator LEDs for power and network connectivity
Standard SIM slides into the back
On its own, this module can't do anything. It requires a microcontroller to drive it! We suggest and use an Arduino but any 3-5V microcontroller with a UART can send and receive commands over the RX/TX pins.
You will also need some required & recommended accessories to make FONA 3G work. These are not included!
SIM Card! A 2G or 3G Mini SIM card is required to do anything on the cellular network.
Lipoly Battery – 500mAh or larger! This 1200mAh will work great.
MicroUSB cable for charging the battery and communicating with the module over USB
External uFL GSM Antenna – this slim one works great (or, if you want to us an SMA antenna – a uFL to SMA adapter cable.)
External Active GPS Antenna (needs a uFL to SMA adapter too) – like this one!
TRRS 4-Pole Headset – Not required but it'll be tough to make a phone call without it. Any 'iPhone' or 'Android' compatible (but not iPhone original) should work. We tried about 10 different ones, and basically the more expensive once are more comfortable and louder but our official iPhone headset mic did not work.
Check out our tutorial with schematics, wiring diagrams, datasheets and more here!
Product Dimensions: 50.0mm x 46.0mm x 7.0mm / 2.0″ x 1.8″ x 0.3″
Product Weight: 50.0g/1.8oz
TUTORIAL:
Adafruit FONA 3G Cellular + GPS Breakout
Additional information
| | |
| --- | --- |
| Weight | 0,05 kg |
| Dimensions | 5 × 1 × 3 cm |
| BRAND | Adafruit |