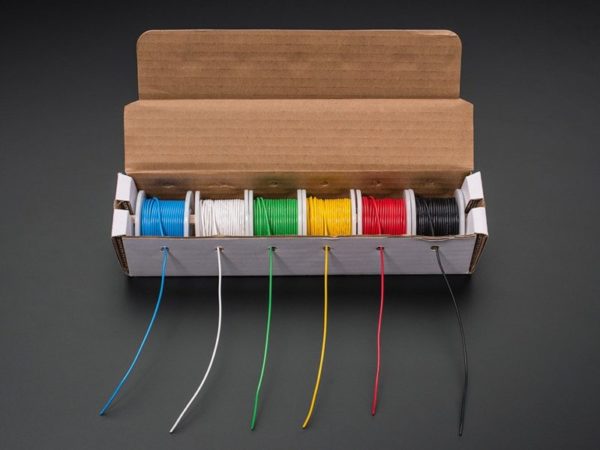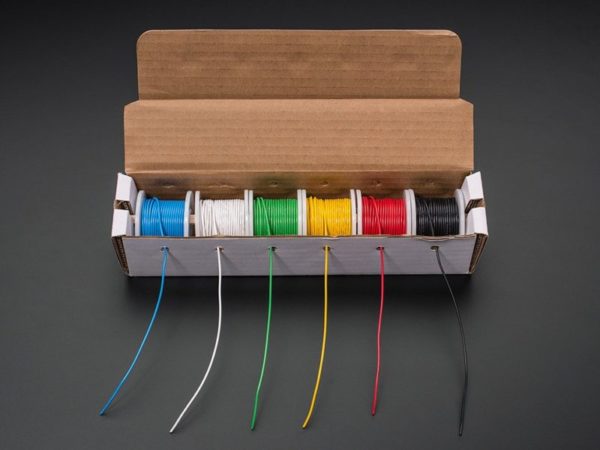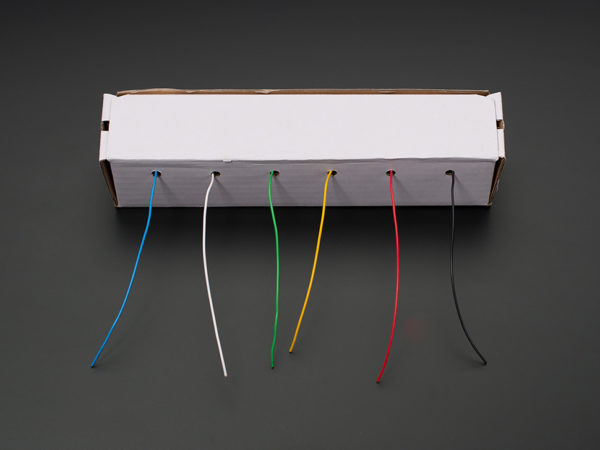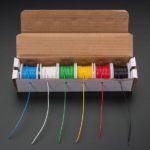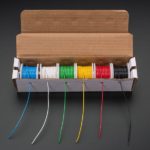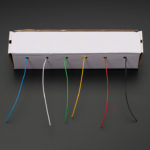 Hook-up Wire Spool Set – 22AWG Solid Core – 6 x 25 ft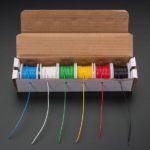 Hook-up Wire Spool Set – 22AWG Solid Core – 6 x 25 ft
22,33 €
22,33 €
Set di rocchetti di filo elettrico da 7.62 metri ognuno, AWG 22, nucleo rigido, ideali per l?utilizzo con una breadboard. Colori del rivestimento azzurro, bianco, verde, giallo rosso e nero.
Informami quando l'articolo è disponibile.
Description
Additional information
Description
Perfect for bread-boarding, free wiring, etc. This box contains 6 spools of solid-core wire. The wire is easy to solder to and when bent it keeps its shape pretty well. We like to have a few spools of this stuff around which is why this set is quite nice! We suggest picking up wire strippers to match. Wire gauge is 22 AWG which we've found is the best all-around gauge, it works best with breadboards and perfboards but also fits in terminal blocks nicely
This box has a wooden dowel rod to hold the spools in place and let them spin, and there are little punch-outs you can pass the wire through so its it'll stay nice organized.
Box size: 10″ long x 2″ wide x 2″ high
Weight of Set: 340.71g
External Insulation Diameter: 1.5mm / 0.06″
Weight per Spool: 51g
Additional information
| | |
| --- | --- |
| Weight | 0,05 kg |
| Dimensions | 5 × 1 × 3 cm |
| BRAND | Adafruit |