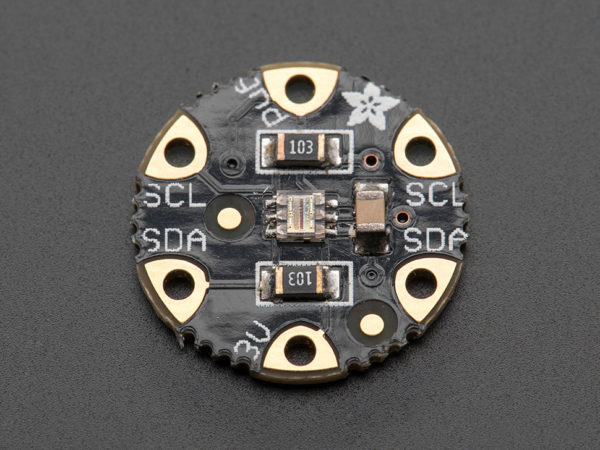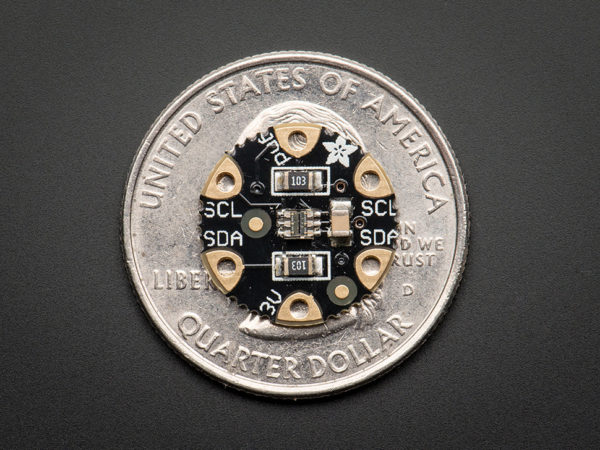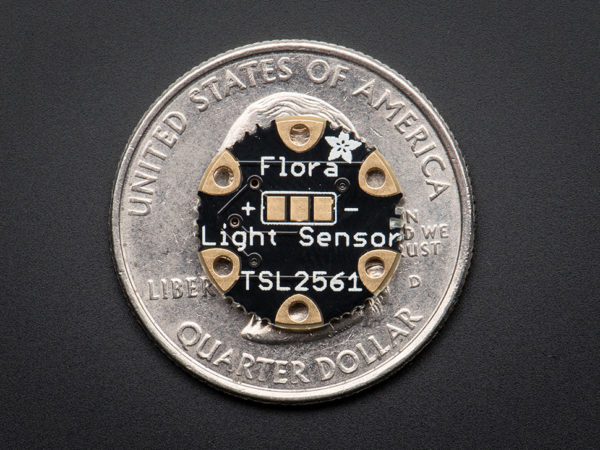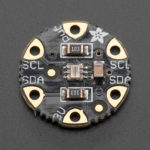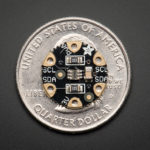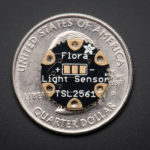 Flora Lux Sensor - TSL2561 Light Sensor - v1.0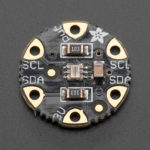 Flora Lux Sensor - TSL2561 Light Sensor - v1.0
10,25€ VAT INCLUDED
10,25€ VAT INCLUDED
Notify me when the item is available.
Description
Additional information
Description
Add light-reactive to your wearable flora Project with this high precision Lux sensor. The TSL2561 luminosity sensor is an advanced digital light sensor, ideal for use in a wide range of light situations. Compared to low cost CdS cells, this sensor is more precise, allowing for exact calculations and configurations for different gains / timing ranges to detect light ranges from up to 0.1 - 40,000 + Lux on the fly. The best part of this sensor is that it is both infrared and full spectrum diodes! That means you can measure separately, full-spectrum or human-visible light. Most sensors can only detect one another, which does not accurately represent what human eyes see (since we cannot perceive the IR light that is detected by most photo diodes)
The sensor has a digital (I2C) interface. Attaching to the flora is simple: the sensor is connected to the SDA / SCL pins and sew conductive threads from the 3V, SDA, SCL and GND pins. They line up perfectly so you will not have any crossed lines. You can only connect one lux sensor to your Flora, but you can connect other I2C sensors / outputs by using the set of SCL / SDA pins on the opposite side. The current draw is extremely low, about 0.5mA when actively sensing, and less than 15 when in powerdown mode.
Check our our Flora Lux Sensor tutorial, the conventional TSL2561 tutorial, and you can use our Arduino library- the example and library code will work 'out of the box' with Flora.
0.55 ″ / 14mm diameter, 0.07 ″ / 1.8mm thick
Approximates Human eye Response
Precisely Measures Illuminance in Diverse Lighting Conditions
Temperature range: -30 to 80 * C
Dynamic range (Lux): 0.1 to 40,000 Lux
Voltage range: 2.7-3.6V
This board / chip uses 2x7, 0x39, 0x29, selectable with jumpers.
TECHNICAL INFO: 
Producer's page
Adafruit TSL2561 Library
Additional information
| | |
| --- | --- |
| Weight | 0.05 kg |
| Dimensions | 5 × 1 × 3 cm |
| Brand | Adafruit |